In this article, the fashion influencer Mina Habchi will be guiding us through the must haves for this Mid-Season 2021.
What to buy? What to catch? Here's Mina Habchi's shopping and recommendation list:
Long Trench Coat
One of the most classic outwears, the trench coat is super classy and easy to wear with all kinds of style. From wearing it with sneakers or with heels, the trench coat is a statement piece that will always have an impact. However this season, we're very specific about the oversized and very long trench coat.

Large Jeans
Large jeans are so comfy and trendy that they fit perfectly with anything in your wardrobe. I like wearing them with heels and a close body top. As they are quite masculine and large, it's more flattering to add a feminine touch with jewellery and accessories.

Tracksuit
2020 and 2021 have taught us how to be stylish in tracksuits, and I have to say that a cool tracksuit from Pangaia is definitely a must-have in your wardrobe as we are expected to stay at home for a little while. You can also style them with heels if you dare to.

Cardigan
Cardigans are such a big come-back this season, a trend from the 50/60s that we can't and will never get enough of.My favourite ones are the colorful long sleeves cardigans. You can style them with a pair of jeans & here you go!

Chunky heel boots / Shoes
These items are a huge come-back too. Forget about the other thin heels, just focus on the big chunky statement heels this season. It really brings a character to your outfit, I love wearing them with short skirts & dresses. Examples include the brand NODALETO or the Pull&Bear Boots.
Puffer Jacket
The Puffer Jacket will be keeping us very warm and cosy this winter. It's actually already had great success so far. I'd personally match it with trousers or tracksuits, and rarely with dresses or skirts.
Oversized blazer
If you don't have an oversized blazer yet, go get one as soon as possible. Otherwise, go get it in your boyfriend, husband or father's wardrobe. Think of it matching with a nice pair of jeans and a cute pair of sandals.
Caps or snapbacks
Inspired by Lady Diana and thanks to Hailey Bieber who brought this trend back to life. You just have to assemble it with a chic outfit in order for it to look nice – e.g. with an oversized blazer or a long trench coat, knee boots or any kind of jumper, caps will look perfect! I personally love Isabel Marant caps which look super classy and have been worn by most of the it-girls and fashionistas.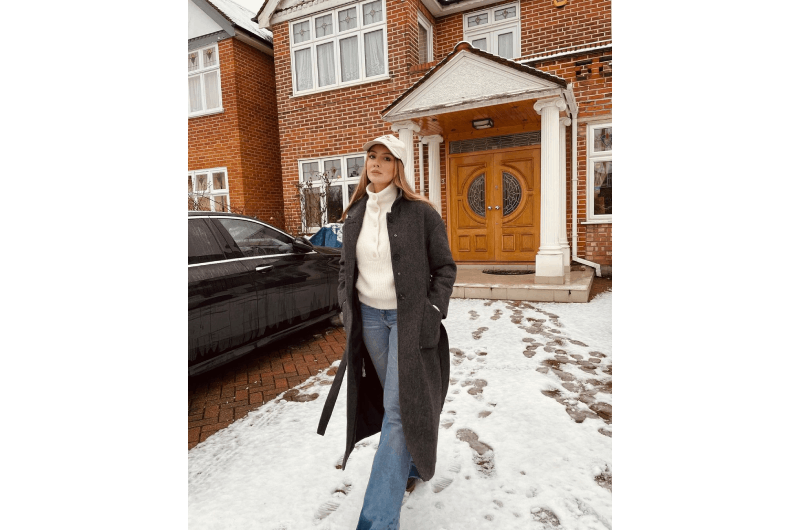 For more fashion tips and outfit ideas, you can follow Mina Habchi on her Instagram page (https://www.instagram.com/minahabchi) or read her blog on which she posts regular articles on travel, lifestyle and fashionable outfits (https://minahabchi.com/).