"Teach this triple truth to all: A generous heart, kind speech, and a life of service and compassion are the things which renew humanity."
Patna, the beautiful city, is situated on the banks of the holy river the Ganges & the capital of Bihar, which gave the country a Mahaparva like Chhath.
Film director Pranjal Singh was born in the city of Ganga Patna, Bihar.
Bihar has always been the home of talented people. Bihar has always given talented people who have contributed to Union public services, film actors, scientists, judiciary & many more. Pranjal Singh, who describes himself as Proud Bihari associated & born in the soil of Bihar, Pranjal is one of the well-known Indian Film Director, Producer, Actor, Editor, Photographer, StoryTeller, Media Consultant, Educator, Professor, and Screenwriters of the country India.
Pranjal was the first child of his parents and grown-up as a pampered child with lots of love. He is the first child in both his grandmother's house. He is very fond of films since childhood. He first considers himself a Proud Bihari and never removes it from his identity that he is a Proud Bihari. He is always ready to do something for Bihar. He believes that everything that exists here is capable of giving Bihar the top position.
Hindi film industry Bollywood, where working seems like a dream Whenever it comes to our mind to work in Bollywood, we start thinking about actor or actress. Still, an even more important task is that of a film director who is always far from the limelight. Pranjal Singh has worked as an assistant/associate director in more than dozens of big Bollywood films. Some top movies are Dabang, Dabangg 2&3, Tanu Weds Manu 1&2, Dedh Ishqiya, Bullet Raja, PK, Dangal, Raees, Bypass Road, etc. For which Pranjal has also received many international and national accolades.
He also makes lots of documentary films on problems & good faces of Bihar. like Patna, Documentary, Ummeede, Bachpan, StreeMurti, Zindagi Ek Lamha & many more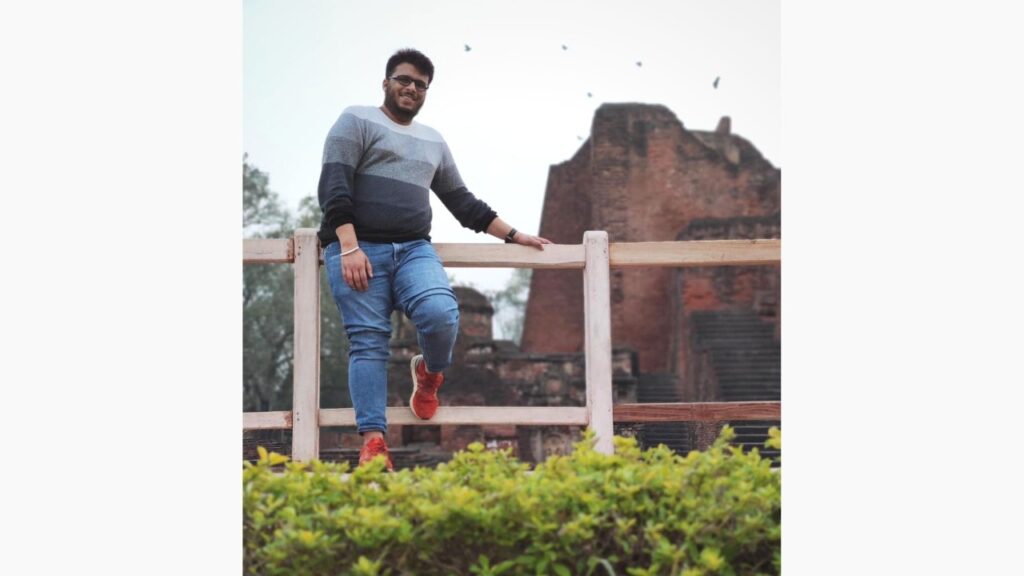 About Film "Ummeede" "Everyone has a special thing." Through this, he is trying to show the poor people that they can fulfill their dreams. They need the necessary facilities as well as us. It is the responsibility of the government to help them.
In his other documentary film, "Zindagi Ek Lamha," Pranjal wanted to show society's real & harsh face. He focused on senior citizens living their life in old age homes & facing the adversities of life. Senior citizens, except for a lot from their children, but they often leave them in old age home to count their last few days of life in the hope of seeing their children again.
In Film "Patna Documentary," He shows the beauty of the capital of Bihar & also shows how capable Biharis are more. He offers the culture, festivals, food, traditions & many positive things, how beautiful Bihar is,
The film "Bachpan" tries to show how innocent a child is. One child is getting excellent education & another child is not even getting the benefits of education.
Film Director Pranjal Show in the film "StreeMurti," how sculpture artist makes Maa Durga's murti, as per Pranjal he said Sculpture artist denotes his entire art life to give shape to Maa Durga, & people worship. Still, on the other hand, people abuse women in many different ways, either domestic violence or not to study, eve-teasing, and others.
Pranjal has always wanted to give a lot to Bihar since his school/college days. He has been helping poor children for their education, older people to provide home & shelter, Women to motivate them to stand in the society with skills & knowledge. When children leave their parents' old age ashram, he also helps the elderly a lot so that they do not have to face the trouble of living. He also makes documentary films on these social evils and through which he also contributes to making society aware. Pranjal also has to provide food, clothes & medicines to needy people. He always wants to teach every child so that they can make this country proud.
Film Director Pranjal Singh always puts himself forward. He believes that education is essential after food, cloth, and houses, so he never fails to educate the poor & needy children and youths.
He contributes as much to society as possible with his earnings and always inspires others to do the same. He never advertised or took credit for this for whatever work he does for the community. He believes that if you are capable, you should contribute to building a society that effectively gives a bright future to our Bihar and country.
Pranjal always says whichever amount e earn from job/work, only 10% is for survival, and the rest 90% is used for luxury.
Pranjal wants to educate Bihar people on how to make films and how to work in them, & also about skills & development. He has also started a production house called One Click Production so that talented youngsters do not have to face much trouble work in films. He always feels there is a passion for art among the people of Bihar.
Biharis can make a new place in Bollywood.
Education is becoming very expensive in the country. It would not be wrong to say that today education has become a business. To overcome this problem and to make education accessible to ordinary people, Pranjal is going to launch a digital education platform in the coming times named "OCP Learning," Under the umbrella of ONE CLICK PRODUCTION "OCP," this platform will teach various types of courses like Graphic designing, Acting, Dancing, Painting, Film Direction, Gaming, Animation, Cinematography, Photography, and other skill development courses.
Apart from all this, Pranjal will give Bihar a big gift for future technology. That is Immersive technology (Augmented Reality) in the offering. He is currently working on that gaming film that will change the way we watch movies, from changing star cast to the direction. Gaming films can be handled through the control panel and run as per one's whims and fancy. It's not some animation but pure reality and would be just how you watch films with a difference that you can decide whom you want to see.
Pranjal is going to give a gift to all Biharis, Including Everyone in the world, with the help of immersive technology, which is augmented reality, through which he is going to change the whole tourism industry of Bihar,
Pranjal is going to make a film for Nalanda University. With the help of Augmented Technologies, this will be a big game-changer for people & society.
"Thousands of candles can be lighted from a single candle, and the life of the candle will not be shortened. Happiness never decreases by being shared."
Bihar is everything for film director Pranjal Singh & his dream to make Bihar the world's most cultured & developed state in the world.