Adrianna Hahn graduated from Villanova University with a Bachelor's degree in communication. She is a very active and successful player in the Basketball game. Her primary objectives are to encourage and empower women to realize their talents and achieve the best from them. She is also a coach to many women who play basketball. Adrianna has actively participated in expanding women's basketball through her teams and platforms by creating a positive perception of the game. She also teaches players about the significance of having appropriate team ethics and how to translate hard work into success at any level.
Being one of the best basketball players and trainers, Adrianna has been elected as a 3-time winner for Gatorade player of the year and 3-time Delaware player of the year. As the winner of these titles, she has been a pillar to many players who prospect at the same level. During her university career, she managed to keep her name in the record book after scoring over 1500 points in the four years she was in the university. The record made her name named in the Big 5's all-tournament team and an invitee in the Pro Hoops Final Four.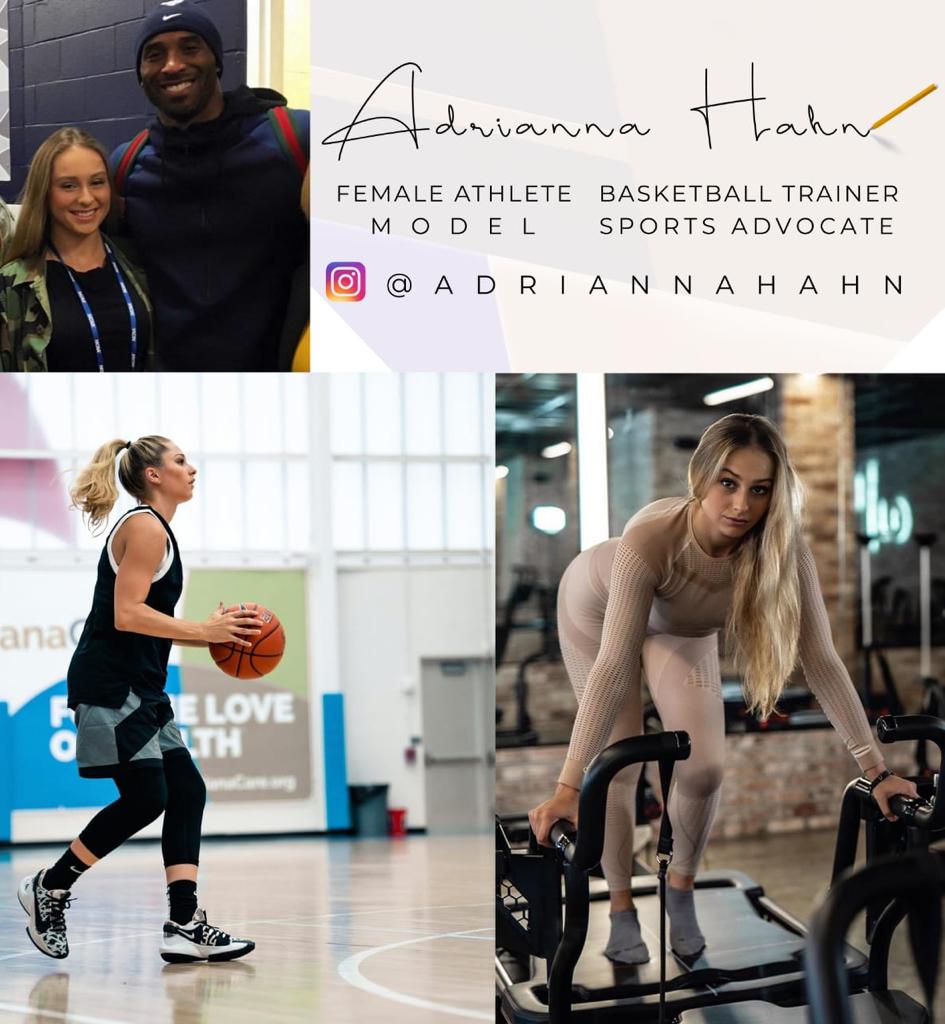 When she was in Villanova, Adrianna seemed to be like a rising star in a basketball game after breaking the record that existed for the school women's basketball team. During this period, she was selected as the best player to the Big 5 teams and Big East conference and the Philadelphia Big 5 Rookie of the year, and the Big East All-Rookie Team. Her success is achieved from the much experience she has in basketball and the great skills she has learned and trained. She is perfect and excellent in three-point shooting; she also has a strong positive instinct in the game. Besides, Hahn also has a great understanding of the wildcat system, which makes her perform better in the game.
Adrianna was introduced to basketball by Elena Delle Donne, a local legend who later became an Olympic gold medalist and a WNBA star. She invited Hahn, an enthusiastic and talented Fourth-grader, to a Limo ride in Washington to attend a mystic's game. She introduced her to other players, which seemed like an anointing for the next superstar in basketball. Both players have fulfilled their talent goals in distinct ways, where Delle Donne became a champion for the WNBA and a pillar for women's sports. Similarly, Hahn followed her steps and became Miss Basketball in Delaware and later a superstar in Villanova University. She was recognized as the most prolific shooter in the Big East history. She has grown to be a female basketball influencer by gathering people online and being a training coach for boys and girls. She has gathered more than 112,000 Instagram followers, which is rare to most women basketball players.