Small town guy with big dreams…
Though, Dreaming is totally free but actually achieving them can seem impossible sometimes, everyone and everything around you will tell you to quit, but the question is, will you? Because histories can't be written by someone who gave up easily, you'll have to put in everything you have. Because no one remembers the guy who tried and failed, everyone remembers the guy who did it.

So today we're getting to know one of such a guy who never gave up and turned those dreams into reality. From struggling to find a way to enter into entertainment industry to becoming a sensation in regional and national entertainment industry, Meet Prajapati is not the name people don't know now.
Meet Prajapati is founder and C.E.O. of Pinkam Entertainment. Pinkam Entertainment is Ahmedabad, Gujarat Based Production house working in entertainment industry since last two years and making some meaningful content and winning hearts of audience.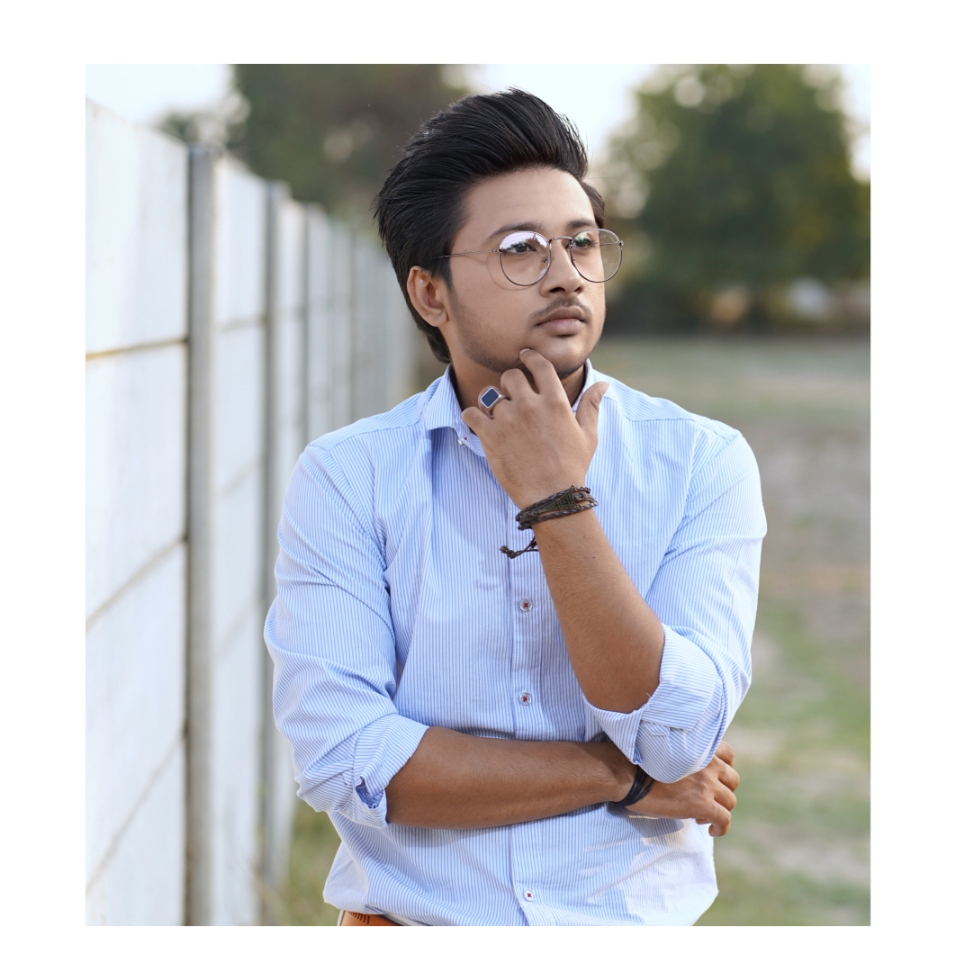 My parents gave me an amazing upbringing and made me into this man I am today, so basically they are the reason of my success as an individual, so when this idea of creating production house came into my head, I thought about somehow dedicating it to my parents so I named my company after their name, Meet reveals the logic behind the name 'Pinkam' Entertainment.

He's been in entertainment industry for a while now, He started pursuing his dream at very young age. I want to make cinema that moves people and forces them to re-think the way this entire world works, I want them to see the world as I see from my eyes and best way to do that is by making films, Says Meet Prajapati.
Pinkam Entertainment has enormous profile, a body of work which is as remarkable as the thoughts of Meet Prajapati. Pinkam Entertainment has successfully managed to pull-off some big projects with very well-known companies like Hungama Play, MX Player, Ultra Bollywood, B4U and Zee Music. They have produced some very amazing music videos like Tik-tok Ni Rani, Beech Bajariya, Diwangi, Tiranga, Ishq Tera Makhmali and Mahi Ve.

They produced an amazing and moving short film named Necklace which is available on Hungama Play to stream. They are currently working on some big projects with few very well-known faces of the Entertainment industry which will be releasing on very popular OTT platforms and some are for Silver Screen as well.
Also, They are about to enter in International Film Festivals with their upcoming Short film named Toska, So be ready to witness the revolution of film industry because over the time Pinkam Entertainment has proved that once they decide to do something, they only stop after achieving it, And that's all under the leadership of the Youngest Producer of the Film Industry, Meet Prajapati.

All of these ideas floating in my head all the time, I want to turn them into reality. It's just the beginning of new times. A small town boy coming in this industry with big dreams and achieving them might seem little hard but not impossible and I am going to prove it at any cost, not just for me but for everyone who has dreams like me and are hesitating to pursue them, I want to tell them that it's possible so don't give up, says Meet Prajapati and ends the interview.