Education institutions like Schools, colleges, and universities in India are currently based on traditional learning methods and follow the conventional setting of face-to-face interaction/lectures in a classroom. The unexpected Plague called COVID-19 trembled the whole world. This circumstance challenged the whole education system worldwide and compelled educators to change to an online mode immediately. Many educational organizations that were earlier unwilling to change their traditional didactic practice had no choice but to move exclusively to online teaching–learning.
The orders of "Stay Home and Social Distancing" had no one safe. Students couldn't go out due to this closure. Students have no choice other than to shift to laptops and smartphones. Ed-tech companies have experienced exponential growth in the disease outbreak, one of such names emerged and most preferred by students was Creedutive.
In 2019, Creedutive began providing CBSE study material to secondary classes, followed by Foundation study material and even IIT, JEE, NEET study material' the highest no. of students appearing exams in India. Creedutive has acquired more than a million new users on its portal. This growth is not surprising. After all, India has more than 1.5 billion students, and they have nowhere to go in this situation. Creedutive is also providing teaching aids to teachers, like PPTs, mock tests which are completely editable and even teachers can have their own branding or modification.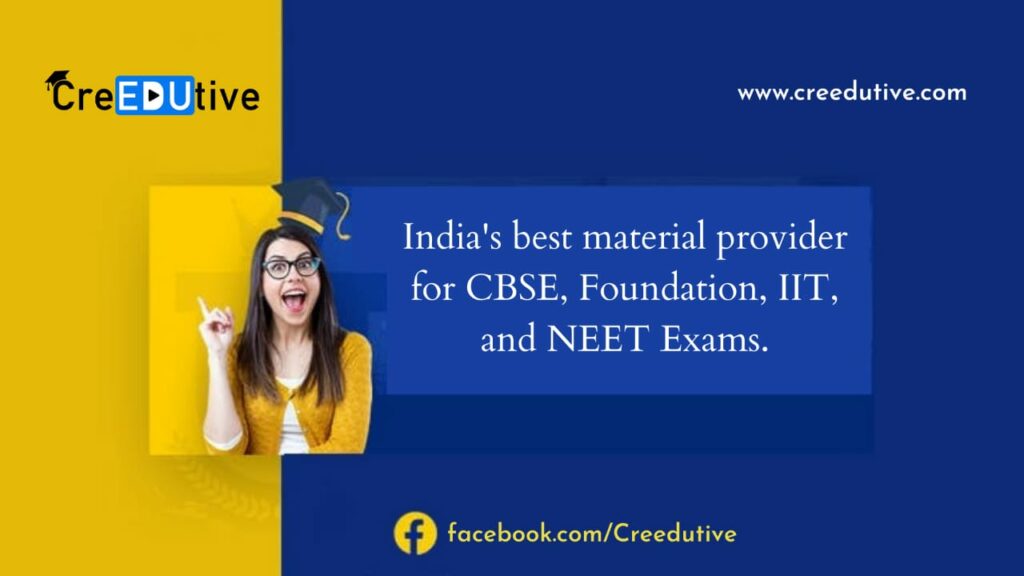 Someone has rightly stated that learning should never stop even at the time of crisis. One of the major stumbling blocks with regard to online learning in India is the lack of strong and stable internet connections, as the ones conventionally used at homes have either low bandwidth or have exhausted their limits. That's where Creedutive has aced by providing all the study material in high-quality ebooks which can be accessed from any time, anywhere without an internet connection.
Learning from home always offers a pleasant place to focus, as students can determine the best environment for themselves but there's a lot of factors that affect learning at home in India: quality content, improper knowledge of technology, affordability and many more. To make teachers cope up with e-learning trends and make sure their students are not lacking behind, creedutive help teachers to prepare their own material at affordable prices in tier 2 and 3 cities where the accessibility of content like video and other applications is still new to them as India is still a developing nation.
Creedutive aims to overcome all the major problems faced by the education system in India by not only assisting students but also teachers and major learning institutions. As the traditional method has been replaced by e-learning from last year, the hard copy of books are now being replaced by ebooks as they're affordable, up to date and easily accessible by students and teachers without losing access to them ever.
Students can download free samples to check the quality of material, visit the Creedutive now.
Link: www.creedutive.com