Princess Rani Vanouska T. Modely's campaign to make Football a part of UNESCO's World intangible Heritage list is creating ripples all around the world. From garnering interest from the world of sport, politic, entertainment and more, Football World Heritage has also reached the world of art now. Noted art collector and co-founder of Villepin art gallery with his father Dominique de Villepin, the former Prime Minister of France; He is also CEO of the Art de Vivre Group and Villepin International. Arthur de Villepin has extended his support for this great cause.
His support has not only strengthened the heiress's campaign but he has also involved himself with the movement as an active member of the Football World Heritage comitee, along the side of Arsène Wenger, Jacques Séguéla, and many other influentials personalities. For Arthur de Villepin there are plenty of parallels in the world of art and football, as both have the power to create a happier world and both forms have no boundaries or limitations.
Princess Rani Vanouska T. Modely and Arthur de Villepin are joining hands to get the best artists in the world to recreate masterpieces to be auctionned by prestigious auctions houses, like Chritie's.
All the bénefits will go to the action #OnechildOneBall in support to the Football World Heritage UNESCO candidacy. Time and again noted artists like Picasso, Andy Warhol, Nicolas de Staël have drawn inspiration from this universal sport and that's the reason why Arthur de Villepin is so committed to the cause.
Speaking about his decision to support the Football World Heritage campaign, Arthur de Villepin said, "Football is in no doubt a world heritage sport because it is universal. The sport is not confined by culture, language, age and gender – it is the common entertainment that can be shared with people all around the world. In the world of football, it demonstrates team spirit, cooperation and a certain form of commitment. This is the beauty of football and also the picture of human nature."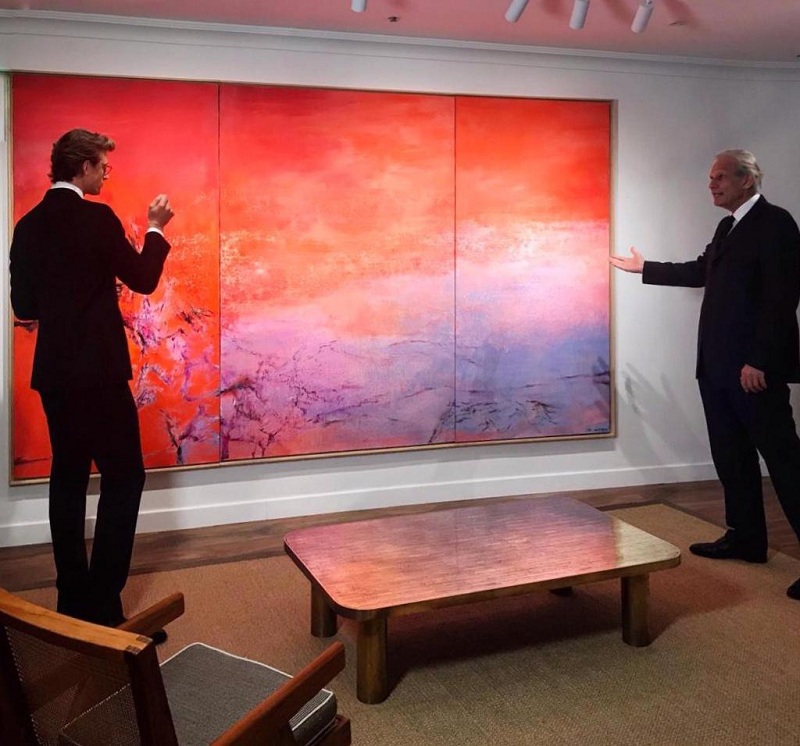 Arthur de Villepin and Rani Vanouska T. Modely come from the same universe with the same idea of breaking down borders for a better world.
Arthur de Villepin further illustrated his notion about the common theme in the domains of art and football and stated, "The common values that both art and football share are their spontaneity and universality. Even though sketches or strategies are usually required before executing artwork or a game, it is all about adaptability to the ever-changing situation during the process. Art and football are not bounded by language, in which people around the world could share the same passion no matter where they are from."
Arthur de Villepin has presented the artist Nicolas de Staël in his second exhibition "The Art of Hope" at his gallery, Villepin. His football series titled "Parc des Princes (Les grands footballeurs)" has set the record for the most expensive football painting in history at Christie's. Speaking about the same, the art collector opened up on how the collection came into existence.
Arthur de Villepin shared, "De Staël was captivated by the match between France and Sweden in 1952, he was totally immersed in the spectacle that allowed him to paint the majestic scene by transforming his studio into a mini stadium. Other than De Staël, many modern and contemporary artists also used football as a form of expressions, such as Picasso, Dalí, Ernie Barnes and Jeff Koons. Football is a form of sublimation in art, expressing the essence of visual language.
"We are now making a selection of well renowned artist to represent the art spirit of their nation to take part in this candidacy where we aims to unite peoples and the185 UNESCO states members to archieve our dream. Artists can draw our world, they are like angels who are the messenger to bring a peace message thought their artwork to shape our world. My wish for this world is to see smiles on millions of children's faces " said Rani Vanouska T. Modely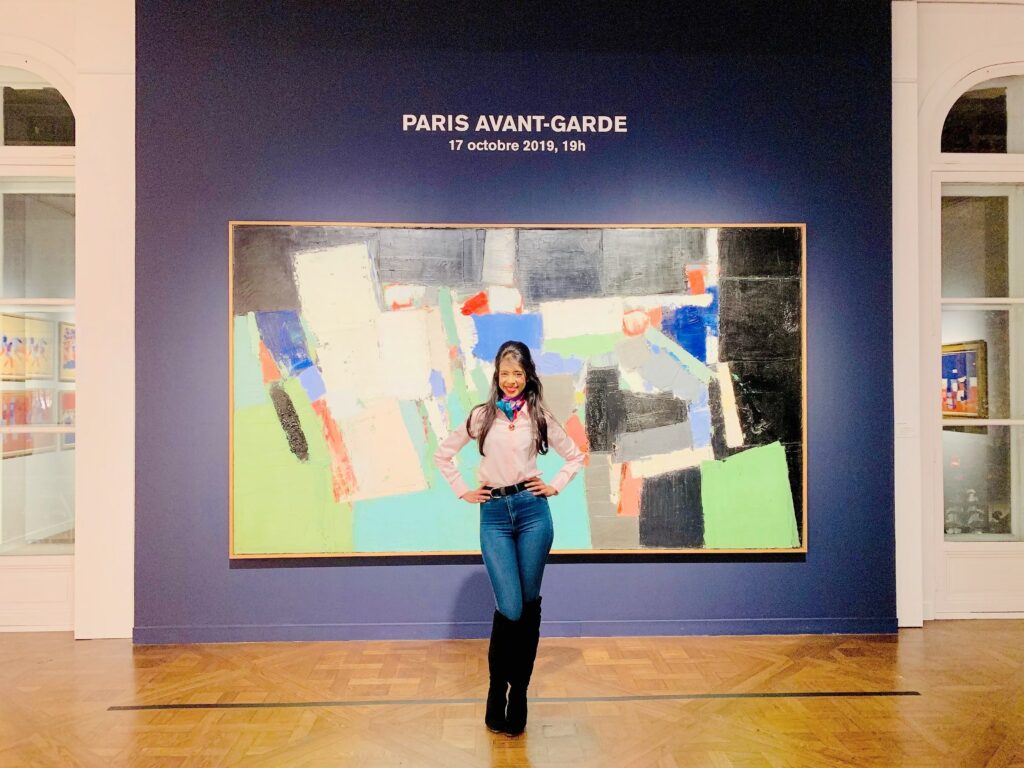 Havas group has confirmed their support to Princess Rani Vanouska T. Modely in the football World Heritage campaign for the run up of the World Cup 2022. 
The force behind the group, Jacques Seguela himself, has been involved since the start of this venture. Arthur de Villepin is now a member of the Football World Heritage Committee, and will bring a new artistic edge to this global vision.
Today, with the support of this comittee and many UNESCO members states, Rani Vanouska Modely's central goal is to work, send and participate in instructive, logical, social, and human activities to feature the acknowledgment of football as a "world legacy", for the FIFA World cup as a symbol of peace and unity.
Football legends like Pele, Beckham, or Mbappe have proven that they can have a strong impact on adults and children worldwide. It's a fact that more than half the world either plays or watches football games. It is one of the, if not the only games that reunites people from every nation, regardless of their status, age, sex, religion. As often quoted by Rani Vanouska T. Modely, "Football and Art are a common universal language that have the power to bring the world together"