We are now weeks away from Son of Mars' upcoming studio album, and the Trinidadian native has now put the finishing touches on its rollout with "Fitted"
Mars' latest effort is the first promotional single for the album, as the Trinidad born rapper draws back on his roots. Posted in New Jersey, this is also home of Lil Uzi Vert's famed in house producer Ike Beatz.
Mars ushers in the pounding bass on the instrumental with menacing bars about how he operates, cladded in all-black and diamonds head to toe.
Much like how they both carry an independent presence , Mars and Ike's chemistry is "money" on "Fitted." Similar to other recent tracks like last months "Anakin" that we've seen as a part of Son of Mars' revival, his supplemental verse here packs just as hard of a punch as Ike's unbelievable musical performance. With stunning ambition, Demi God aka Son of Mars delivers amusing, trademark bars about his guns and style.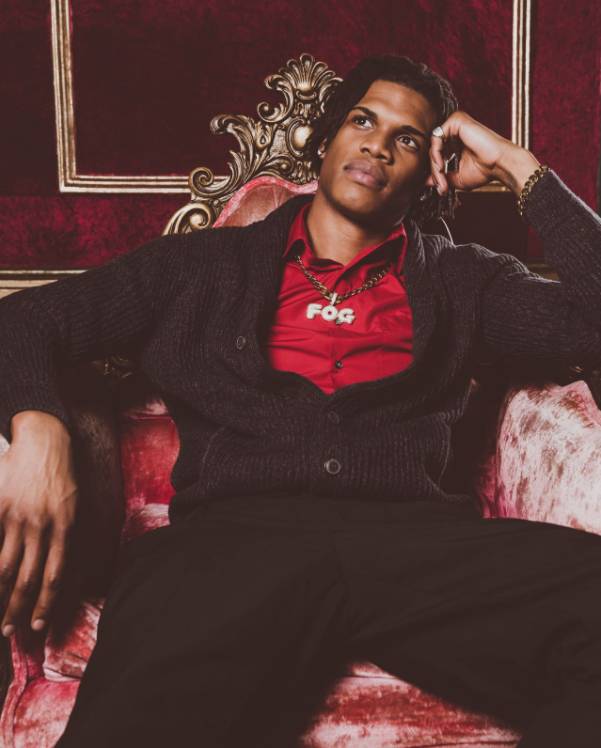 "Fitted" sees Mars pull off another eccentric collaboration with hip-hop's finest in Ike Beatz. His ability to match the charisma and quality of artists of this proportion is exciting to see, as his upcoming album may be chock full of more features like Trippie Redd, Joey Bada$$ and more
Check out "Fitted" by Son of Mars and Ike Beatz below!
Website: www.son-of-mars.com
Spotify: https://open.spotify.com/artist/6vGE8p6RR2AGxlT7Fo8pcb
Instagram: https://www.instagram.com/s.o.mars/
Facebook: https://www.facebook.com/SonofMarsmanagement
Twitter: https://twitter.com/sonofmarsfog
Apple: https://music.apple.com/us/artist/son-of-mars/1460145740