It's been said that there is a watch to suit every personality from Rolex to Cartier from Swatch to Tag Heuer. But now that Apple Watches are becoming more and more ubiquitous, how can a smartwatch express your personality? Enter Chalonne, whose line of women's luxury Apple Watch bands are taking the industry to a whole new level.
Founded by Carlye Morgan, Chalonne offers something new and unique with its luxury Apple Watch bands that incorporate solid 14K gold, diamonds, gemstones, and even shearling and pony hair into its designs. Since its inception in 2019, Chalonne has been generating a lot of buzz, and we stopped in to chat with Carlye about the company and to learn more about the company's unique background.
"I'm very proud that Chalonne is delivering the finest Apple Watch bands on the market. Our bands offer a luxurious way to express individuality and style every day. Every single band is meticulously crafted with the finest, ethically sourced materials available including diamonds, freshwater pearls, lustrous 14k gold and rich leathers."
Chalonne's mission is to take the Apple Watch to the next level, aesthetically and emotionally. Pairing unexpected and luxe materials, like 14k gold or shearling softens and personalizes the technology. Intended to appeal to many aesthetics of women, the materials selected encourage individuality and classic beauty.
The Story of Chalonne
The inspiration for Chalonne emerged organically when Ms. Morgan purchased her first Apple Watch a few years ago. "I loved my watch and the easy access to all the amazing features and apps, but wasn't satisfied with the accompanying silicone band. I personally didn't want to sacrifice my personal style to sport the latest tech. There were many options for bands on the market, but nothing truly luxurious that was high-quality and well-made. Given that the smartwatch market is projected to reach almost $100 billion in sales in 2025 and the luxury goods market will hit nearly $400 billion by 2025, it seemed like fertile ground to carve out a niche. Chalonne now stands proudly at the intersection of luxury and technology."
Apple Watch Bands with Style
Carlye explains that Chalonne's collection of luxurious Apple Watch bands offers an elegant way to express individuality and style every day. "One thing that makes us unique is the attention we give to the creation process," she says. "All our bands are designed in Bel-Air, California, and meticulously crafted by artisans in France." Once a design is ready, a dedicated team of skilled artisans gets to work, handcrafting each band. "That is my favorite part of the process: watching my designs become a reality and also knowing the attention to detail and care that goes into creating every band."
Carlye states that it was important to ensure the jewelry would withstand daily use. "No matter how beautiful a watch band may be, it needs to be functional, so we did extensive research to develop a technology to lock the jewels inside the lining of the band, which ensures stability while maintaining suppleness and comfort."
One of the biggest initial challenges was finding the right manufacturer in Europe. Chalonne bands are designed with an uncompromising commitment to quality and luxury, and there are not many manufacturers who can live up to that. After an extensive search, Chalonne found the perfect partner in France with 65 years of expertise and artisanal heritage. "They were incredibly enthusiastic and supportive of the Collection from the start. It was clear they could deliver a superb product which was paramount, but they have also been amazing collaborators, working with me to achieve the quality and aesthetic that Chalonne requires."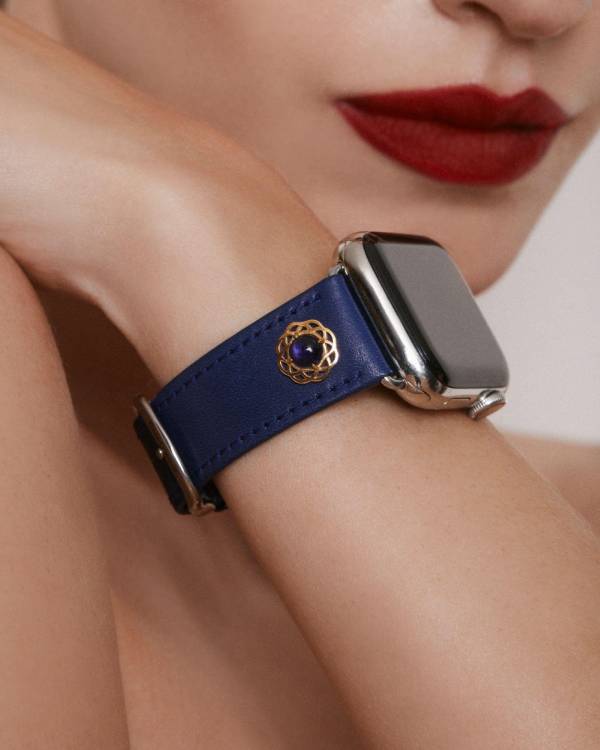 About Chalonne's CEO and Founder, Carlye Morgan
Carlye is a passionate world traveler and has traveled abroad in Europe, including in France and Italy. After studying art history at the University of Pennsylvania, she spent a semester abroad in Rome to study Renaissance and Baroque art. She says that her passion for travel and art has inspired her designs.
"Each design is a metaphor of my personal experiences through travel." she says. Evoking pristine beaches, the scent of dried grass, Venetian architecture or the relentless desert sun, all of Chalonne's designs are imbued with a sense of time and place. "Specific moments in my travels, throughout my life, have such a visceral quality to them that my designs simply become an expression of those experiences."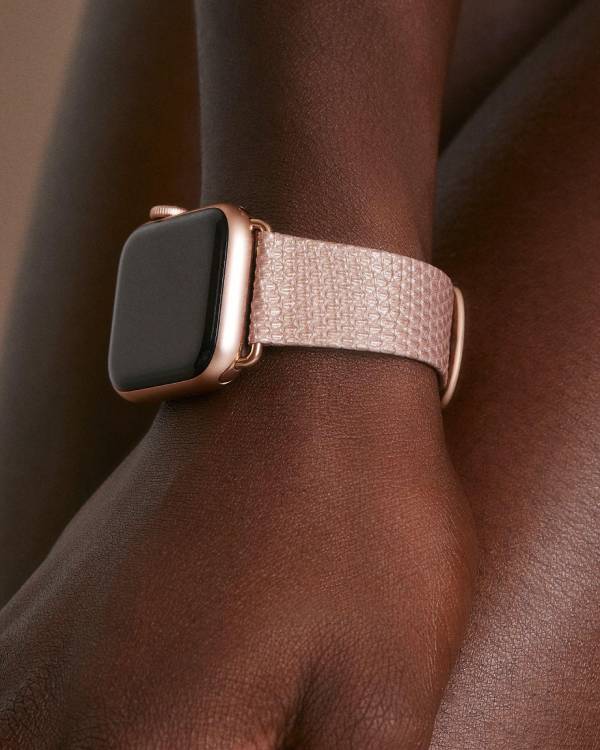 While Carlye is focused on making Chalonne a household name, she is equally determined to use the company to empower women. "Having worked in the corporate world for many years, I spent a lot of time thinking about Chalonne's culture and I decided to make female empowerment an integral part of Chalonne's DNA. My ideal is for Chalonne to help empower women and support them in ways that truly make a difference in their lives. From personal experiences, I knew that I wanted to start with breast cancer research."
In 2022, it's estimated that 287,850 women will be diagnosed with breast cancer in the U.S. "In American women, breast cancer is the most commonly diagnosed cancer and the second-leading cause of cancer deaths. "At Chalonne, we are committed to giving back to breast cancer research in the hopes of finding a cure for this awful disease that touches so many lives." Chalonne donates 4% of all retail sales on Chalonne.com to the Breast Cancer Research Foundation, all year long.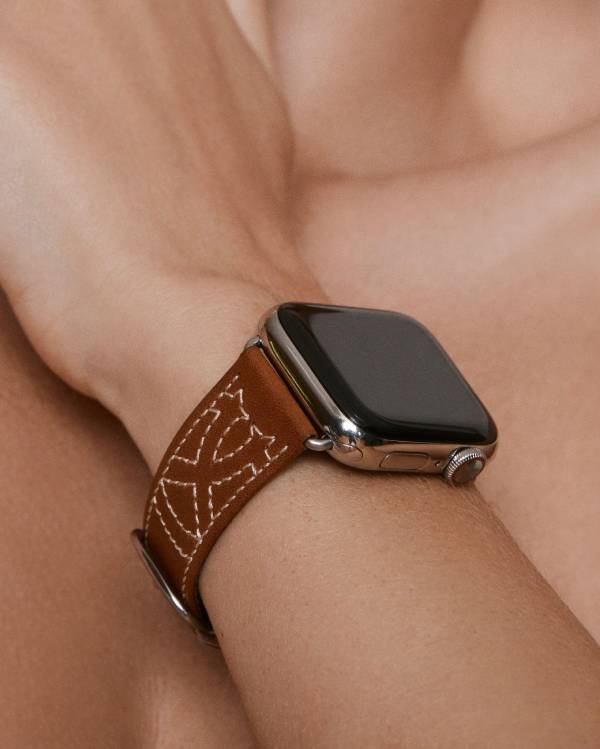 About Chalonne:
Welcome to the new luxury. Chalonne luxury Apple Watch® bands are hand-crafted in France with the finest leathers, gemstones, 14k solid gold and sublime craftsmanship. At the heart of the brand's commitment to giving back. For every band sold, Chalonne donates 4% of the purchase price to the Breast Cancer Research Foundation. Chalonne luxury Apple Watch bands are compatible with all series 1-7 and sizes 38mm – 41mm and 42mm – 45mm. For more information or to enjoy a Chalonne band visit https://chalonne.com or follow the brand socially via @chalonne.la.
About Carlye Morgan:
CEO and designer Carlye Morgan founded Chalonne in her mission to evoke artistic expression in a technological market. Her wanderlust has allowed for visionary inspiration while studying abroad in Rome, as well as her years of experience drawing and painting. Each band is a metaphor of her personal experiences through travel. All of her designs are imbued with a sense of time and place, starting with the locale of inspiration, to the design in Los Angeles, to the artisan craftsmanship in France.