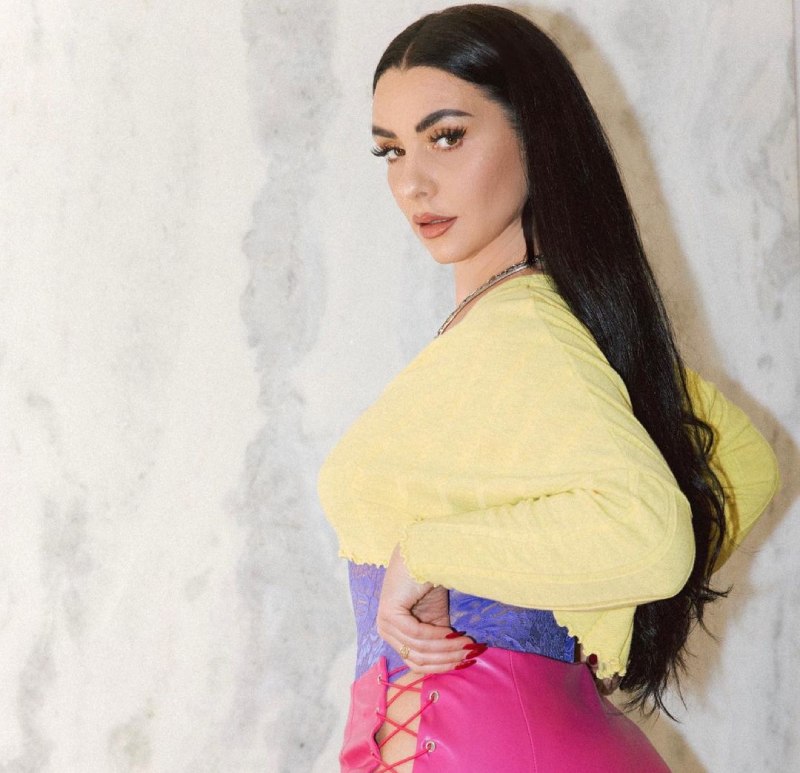 Viktoria Kay is gradually becoming a fitness icon among her fans. Her workout videos, which she has been known for, have left many wondering how she has managed to achieve and keep such a great curvy body without any surgical enhancements.  
Well, Viktoria finally let the cat out of the bag and now we know how she did it.
Regular workouts:
It is very simple yet a lot of work that most people are not willing to put in. Viktoria follows a strict workout regime. She goes to train at the gym five days a week – stretching out her hourglass figure as well. She is always trying out new and innovative workouts to keep improving her already perfect body.
Strict diet:
Viktoria Kay follows a strict but balanced diet which consists of healthy carbs and fats as well as proteins. She consumes foods like various fruits, vegetables, avocado, quinoa, and others. This type of meal plan keeps her energy level elevated to make significant progress in the gym.
But Viktoria is not always living like a fitness freak. She does have her cheat days on which she eats whatever she wants once a week.
Staying in perfect shape is not a cakewalk and Viktoria is fully dedicated to her journey of beauty and fitness. "I keep my curves by maintaining a strict diet and exercising while targeting specific body parts, and I also take a lot of vitamins to support my health. But the most important key is to stay consistent!" said Viktoria Kay.
Her amazing figure has made her a household name in the fitness and fashion industry.
Viktoria Kay has collaborated with brands like Fashion Nova.
If you want to watch her workout sessions and fashion videos or just see what she's up to, you can check out her Youtube Channel and Instagram page @viktoria_kay. She's also coming out with her own fitness plan called "Hourglass Fitness Guide" and "WhatWaist Meal Plan" which will be unveiled soon.. so watch out for that!