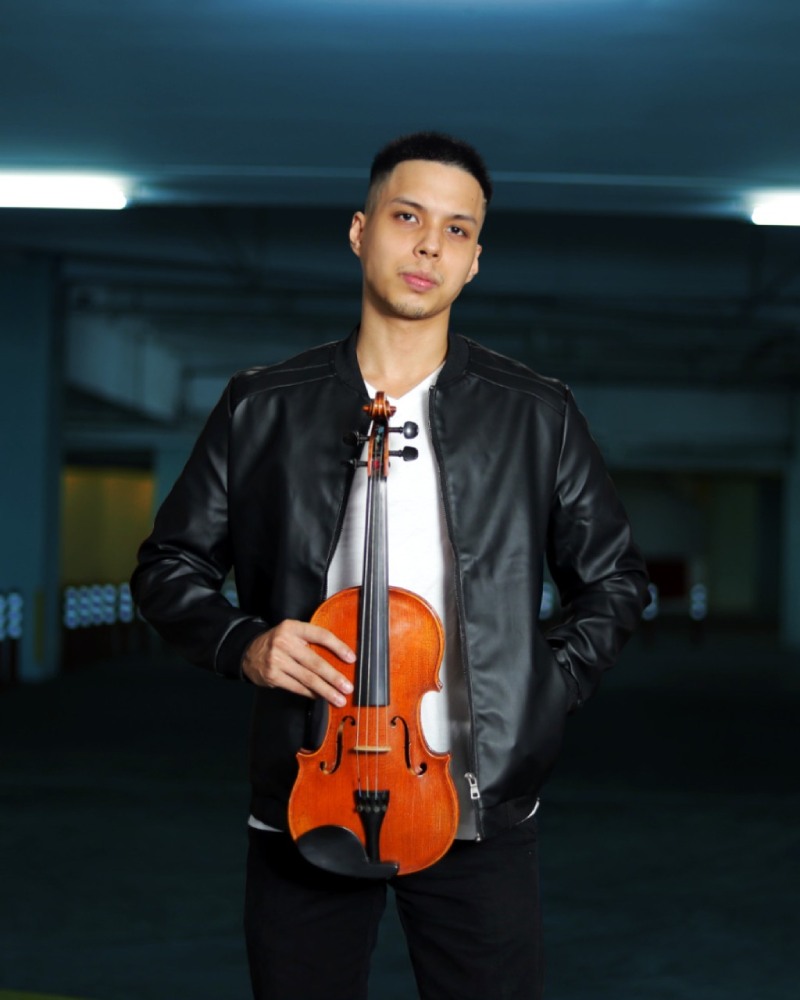 Released this 2022, Maddy — the latest EP from electrifying violinist Martin Looi — is definitely a work of musical wonder. But perhaps this does not come off as a surprise given the many achievements that Looi has under his belt leading up to the release of the genre-combining EP.
Hailing from Malacca, Malaysia, Martin was already destined for great things musically — having been trained with the classical violin at the early age of five. Soon after, Martin expanded his expertise with the instrument by attending the UWA Conservatorium of Music in Perth and the Australian Institute of Music where he was able to attain a bachelor's degree in music majoring in audio engineering.
And to add the icing to the cake, Martin has since applied his learnings through many collaborations with other known artists such as Syafinaz Selamat and Salamiah Hassan among many other performers. With Martin's portfolio and career growth climbing up at a steady pace, it's no wonder that his latest EP is a musical treat for any kind of listener.
Combining elements of pop, hip-hop, R & B, reggaeton, and jazz into a single EP, Maddy is definitely one of the best works that Martin has produced as of the moment. With the pure classical tones of the violin branded in each and every track, Martin introduces a different kind of take on the traditional instrument by including modern sound design into the picture.
From your signature electronic beats to a producer tag hollering "Ma-marty banged again", Maddy is a daring step into uncharted waters, clashing together old and new to create a sound that is not only one-of-a-kind but also a satisfying audio experience.
Martin's signature style is obvious throughout the EP from start to finish. Starting things off with a smooth cover of Getaran Jiwa by P. Ramlee, the serenading melodies of the violin speak to the heart of listeners as if to welcome the ears to a journey of musical ecstasy. Not long after the first track, Good Ol' Bounce begins to amp up the vibe with its crunchy riffs on the violin complemented with a masterfully produced beat track to come along with it.
Followed by Bowin Bars, Martin shows off his dexterity and musical knowledge with excellent control of notes and harmonies that will surely hit the right tune with any listener. A cover of Songbird by Kenny G then takes over with its delicate music enveloping one's ears with calmness and a warm embrace. And in a resounding finale, Lil Latina finishes up Maddy showcasing a complete expression of Martin's beloved style and treatment of the violin.
Maddy is indeed proof that the violin is a timeless instrument that can explore a vast ocean of musical genres. Martin not only proves this notion, but he has gone above and beyond with his newest EP to deliver a musical ride like none other — so buckle up and enjoy the ride.