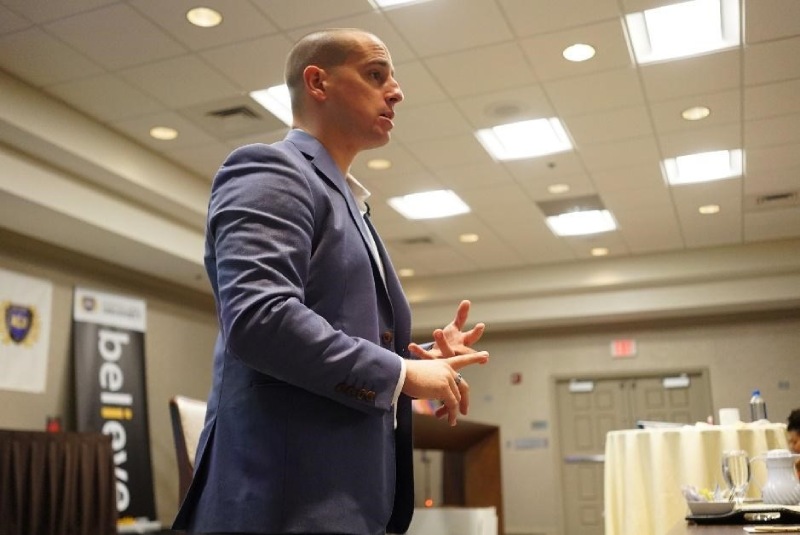 Karma is real. What you seed is what you will reap, and what you give is what you will receive. One's good deeds always come back to you in some form or another. Our society should be characterized by love and peace. A simple move can make a big difference, and Jacob Salem, Founder and CEO of EZMetrics, devotes his whole attention towards his clients when he is at work. He is a digital marketer whose mission is to assist and guide people in turning their business into a lucrative career. He truly wants others around him to invest in the correct path, and he has their back.
Jacob Salem has spent a significant amount of time achieving expertise in his field through numerous courses and training. He has done extensive research and improved every vital talent so that he might be of assistance to others. It is not easy to pursue one's dreams and make them a reality. His dream was to assist countless others in achieving the lifestyle they desired, and the truth is that he has assisted countless people in achieving the lifestyle they desired. When he resolves to help others, he helps himself by expanding his company's potential. The more he serves and assists others, the more he receives. In this sense, he is celebrating goodness in two ways. Jacob has already assisted in the generation of over 2,500,000 leads and $25,000,000 in sales.
Everyone strives for success, and while you are pursuing yours, you can undoubtedly help others. He is a fan of Zig Ziglar's phrase, "You can have whatever you want in life if you assist enough other people acquire what they want." Jacob Salem has devoted his spirit and intellect to improving the efficiency of numerous enterprises and has gained tremendous honour and gratitude, allowing him to expand his firm. He develops as his people and their businesses grow. He not only helps people professionally, but he also gives back to society by being kind and compassionate to everyone he meets. He is an inspiration to a lot of people. He has already made significant adjustments to the ministry. He also travels and preaches in churches in order to instil confidence in the divine in individuals.
Jacob Salem is a cheerful person who adores those around him. He actually cares about his customers and wants them to have a positive experience with him. He attempts to spread optimism both on screen and in real life. He has helped so many others get through difficult times, and he is obviously privileged to have his own prosperous firm.