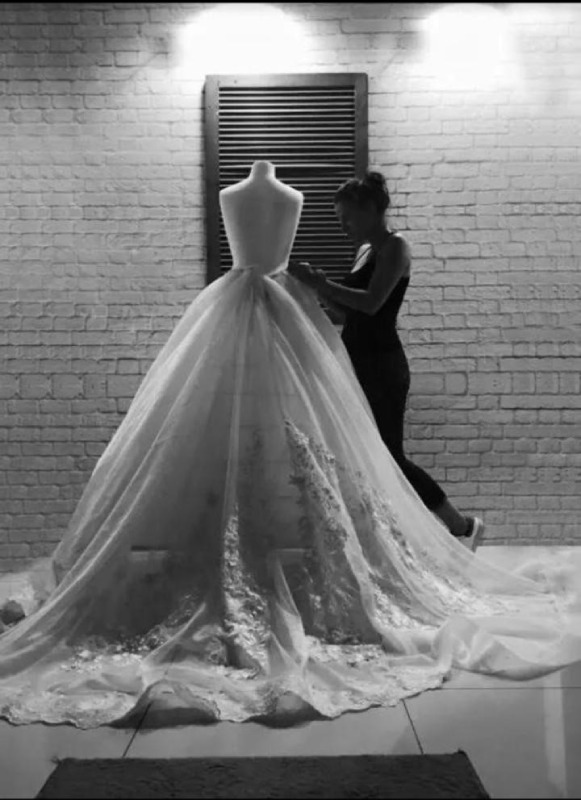 Dejzi is a top-of-the-line, high fashion creator that offers a range of clothing.
Diellza Krasniqi known as Dejzi become a leading name in contemporary fashion.
Dejzi's collections are known for their clean lines, minimalistic designs, and use of high-quality fabrics. Dejzi's creations are modern and timeless, and its pieces are perfect for any occasion.
Whether you're looking for a little black dress, or long velvet dress Dejzi has something to suit your taste. With its commitment to style and quality, it's no wonder that Dejzi is one of the most popular fashion designer/stylist around.
In this article, I'll show you the top 4 collections presented by Diellza.
1. Pralla, March 2016
Pralla has seven gowns, all handmade, and was created in four months by Diellza. Dresses are beautiful and are intended for special events. There are many hues to fit every woman. "I experimented with colors to match the collection's theme, which makes every lady feel at ease and elegant," Diellza told the Telegraph.
2. Delphinium, November 2017
Dejzi from Kosovo has released the next collection, which is inspired by the flower "Delphinium," a name that also represents the collection. Delphinium collection by Dejzi is a fragrance for women that reminds us of the summer, similar to the dolphinium flower, which blooms last in the summer season. This collection's dresses are all embroidered with floral motifs and have flowers' names on them, while the colors show when the seasons change.
3. Galaxy, January 2018
During the year's presentation of 30 formal dresses at one of the world's largest fashion events held every year in Harbin, Dejzi's "Galaxy" collection has made a huge impact.
The collection's artistic quality and presentation were both praised by the fashion week's organizers. Their first remark after the show was that Diellza Krasniqi, a designer from Kosovo, would be invited back in the future years.
4. By The Way, November 2018
The lyrics for "By the Way" are about all the ladies who see elegance as a complementary weapon and the classic and natural elements of their personalities. The collection includes 25 gowns with a theme of permanent beauty, implying that these dresses will be part of every girl's history.
Final Thoughts:
Diellza's collections are always beautifully designed and feature high-quality fabrics. If you're looking for a timeless, elegant piece. With its commitment to style and quality, it's no wonder that Dejzi is a favorite among fashion lovers everywhere.
If you're looking for the perfect outfit for your next event or want to give your home a chic update, be sure to check out Dejzi's collections. And also don't forget to share your favorites with us in the comments!
Thanks For Reading!