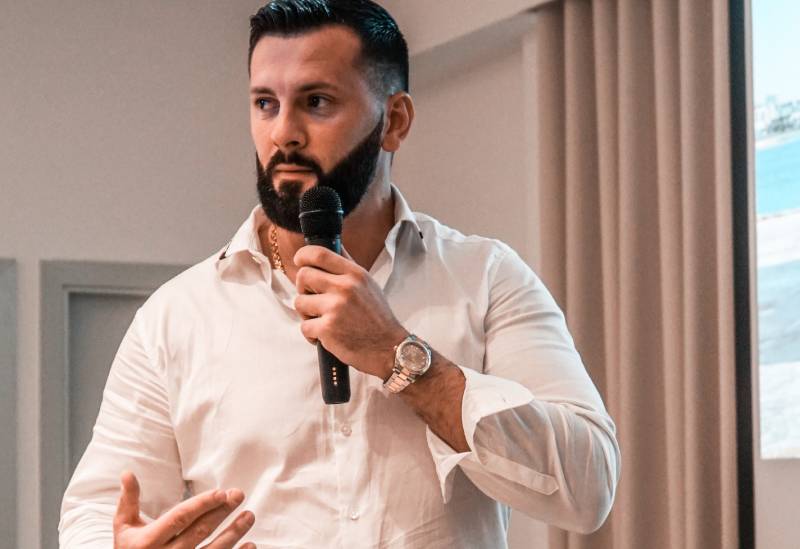 It is imperative for any entrepreneur to build different streams of income. That's how one can focus on building wealth to create a profitable portfolio. Making a successful mark in the entrepreneurial world, Denis Muric has earned great fortunes in his professional life. Denis is the pioneer behind Unique Investments, a real estate company located in Dubai. Over the years, he has gained tremendous knowledge about fintech and cryptocurrency, thereby educating thousands of people to make profits.
Denis, in his extraordinary career, has played an instrumental role in taking the fintech platform Marketpeak to a new level. Much before beginning his journey as an entrepreneur, he worked as a contract soldier in the German Armed Forces for 8 years. However, Denis was much inclined toward getting into the business space. Chasing his goals, the entrepreneur built an online community to educate people about cryptocurrency. Kickstarting his journey, Denis first gained knowledge from different mentorship programs.
In addition, Denis in his teenage worked at McDonald's to meet his expenses. Little did he know that he would become a notable entrepreneur in the years to come. In the initial years, Muric got hands-on experience in network marketing that saw him learn about blockchain, cryptocurrency and Web 3.0. Building a strong network of connections, the entrepreneur has worked with an array of professionals from different fields.
While he continues to update himself about cryptocurrency and blockchain, Muric pays equal attention to his real estate venture. Unique Investments is said to be one of the opulent real estate developers in the UAE. Behind his incredible success, Denis credits teamwork as the major aspect. "I started my journey as an entrepreneur when I was 26. Throughout these years, teamwork has helped all of us grow and prosper across different levels", Denis revealed.
Besides being a highly experienced network marketer and entrepreneur, Denis Muric is regarded as one of the finest mentors. In the last three years, he has mentored thousands of students about financial investments, cryptocurrency and wealth creation. He says, "Individuals must understand how to manage wealth in the process of growing up. I always believe that your expenses should be approximately half of your income. Transforming savings into investments is the only way to be rich in future."
On a concluding note, Denis Muric expressed his interest in introducing new mentorship programs for marketers and aspiring entrepreneurs. It is encouraging to see how his work is inspiring the younger generation from different walks of life.