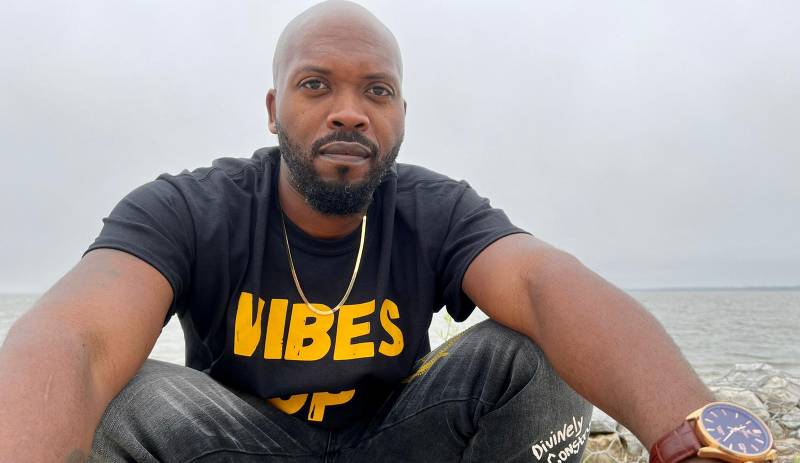 Kenneth Jerome Johnson aka Munir Vibes is one of those musicians born to make music. The songwriter is a true music artist in every sense since he creates beautiful songs that touch your heart. He is passionate about creating sounds that are unique to him. The Philadelphia-born recording artist-songwriter hopes to get people on the road to better lives with his music. Throughout his life, Munir has helped hundreds of people boost their self-esteem to overcome personal obstacles.
In his presentations, he shares his own life experiences to lead listeners to a place where they can use the stories he shares to make better decisions than they could. Hoping to show the world different perspectives and convey deeper meanings, Munir Vibes seeks to bring the subject to the forefront. Anyone who listens to his work feels as though he has been heard because his pieces are utterly honest and vulnerable.
Munir Vibes, an outstanding artist, began playing music at a very early age. When he lived with his family in Jamaica, the music and culture encouraged him to consider an entertainment endeavor. When he was younger he envisioned himself performing on stage at festivals and dancehalls watching reggae artists like Ninjaman, Super Cat, and Sizzla. Rakim, The Lox, and Busta Rhymes are his key influences in hip-hop.
He learned about the ability to apply his mind achieve his dreams after becoming an ordained minister and trained Ho'oponopono practitioner. As part of his songwriting and mental health passion, Munir Vibes started a YouTube channel focusing on meditation and mental health, alongwith life coaching sessions.
In addition to Vibes Up Entertainment, he also founded a consulting business for helping new artists reach their true potential and find fulfillment. That's a legendary deed indeed!
In just a few years, he absolutely transformed his life with the support of his family and the right mindset. Although it may seem as if he had no personal goals, he managed to clear his record by getting rid of his probation. Moreover, he also assisted his own family and friends in changing their perspective to fulfill personal goals. All this includes credit and finance as well as achieving intangible achievements.
Throughout the course of his experiences, he kept developing self-awareness, and in the process he developed a renewed mind and heart. Well, his newest single "No Drama" is available everywhere music is sold.
Using storytelling to increase awareness of emotions, he hopes to incorporate psychology into his music career. He is also building a network of people to help who are seeking to grow both spiritually and financially through his work as Director of Vibes Up Entertainment.
To keep up with this remarkable artist, follow him on social media. You can find him on Instagram at: https://www.instagram.com/munirvibes
Website:- http://www.munirvibesmusic.com