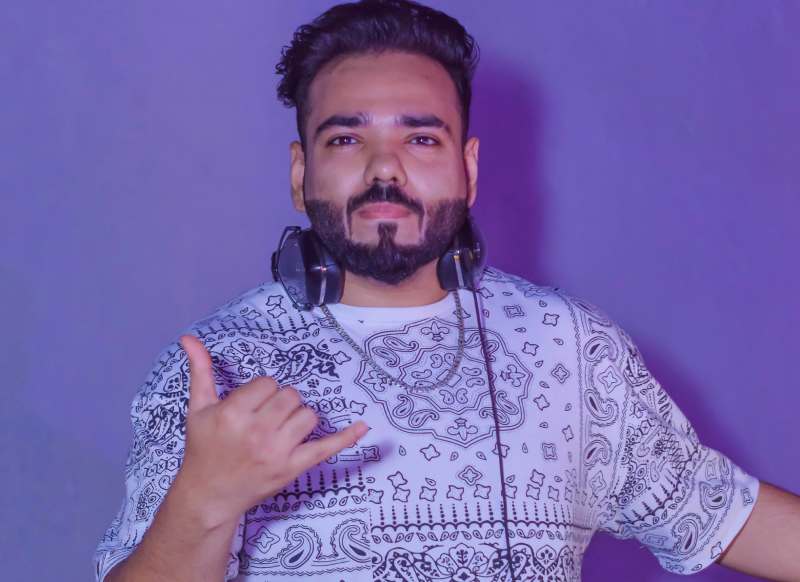 From India to All local cities , rising DJ and producer DJ Shad India is weaving the threads of a promising career in dance music. The Indian young gun recently released "Tangle ," The funky Electro House tune was produced remotely, with DJ Shad India. All said and done, they hit the nail on the head by dropping a thumping club track.
To celebrate the release, we caught up with DJ Shad India to chat about new music, "Tangle" his influences, and EDM culture in his hometown Pune.
What's the story behind this track? How did it come about?
DJ Shad India : The track was released in 26th April 2022,
It took about a year for this track to come out. I was continuesly working on it from many days , wanted to give some best to the audience to grove their feets on. I first conducted an original track sketch with a rising Ideas of music in my mind, then the mixture of combinations worked and now you can see the results
Who are your dream collaborators, and why?
DJ Shad India : It's also the reason why I started music, and my role model is Tiesto. When I was 14 years old, I first listened to his music and started electronic music Production.
Tiesto's music is always ahead of the trend.
You've said an album is in the works. How is it coming along and what can fans expect?
I have finished an EP that can show my current new character. I can't reveal the title of the album, but I can tell you that it's a mixture of Electro House sensibilities that you haven't heard of in my style. This EP consists of a total of total 6 songs, on Google track , all are different and unique from each other.
Can you paint a picture of EDM culture in India for our readers? What's it like?
DJ Shad India: In fact, by 2020, India's EDM culture rarely exists due to the coronavirus. Only a few are resident DJs for a limited time in the club, and offline meetings with fans are continued through YouTube. Also, since India's EDM market is not the mainstream market, it is a reality that really good DJs and producers are not attracting attention. I hope that not only me but also Indian EDM artists who are really good will draw attention from the public for their wonderful tracks.