Meet Navid Salimian, the Director of 'Claudio Lugli', a London based fashion brand. Born and raised in London with Persian heritage, Navid is a 32 year old young Businessman who graduated from Sussex University with a Business and Marketing degree. The origins of the 'Claudio Lugli' fashion house stem from the brain child of his father Hoss Salimian who initially founded the brand in the early 2000s. Known for their unapologetically bright and vibrant prints across their diverse and unique range, the shirt manufacturing behemoth has become globally renowned over the last decade. It's absolutely no surprise why so many athletes and TV personalities want to don their garments as Claudio Lugli seemingly offers the ideal remedy to those that want to stand out and make a statement through their attire choices.
Navid's route into fashion wasn't a conventional one. His first role was at Vertigo Films, an independent film distribution and production company based in Kentish Town. Later on in his career he moved into the music industry, working in music management and managing social media for talents such as Taio Cruz, Paloma Faith and Swedish House Mafia. Having honed his craft in artist liaison and digital marketing across two creative industries, Navid teamed up with his family business in 2014 with the sole dream being to ensure that the Claudio Lugli brand would one day become a household name.
Fast forward to 2022 and Navid is widely recognised as the stylist of champions and the go-to designer of choice. His famed partnership with Heavyweight Champion boxer Tyson Fury for the last 7 years now really cemented his reputation and it's clear he has a knack for building and sustaining long-lasting relationship with the brand ambassadors he connects with. Over the last decade Navid has worked with a number of Boxing, MMA and WWE champions including Tyson Fury, Amir Khan, Conor McGregor, Michael Bisping, Tony Bellew, Ebanie Bridges, Anthony Crolla, Sasha Banks, Seth Rollins, Big E and Bill Goldberg.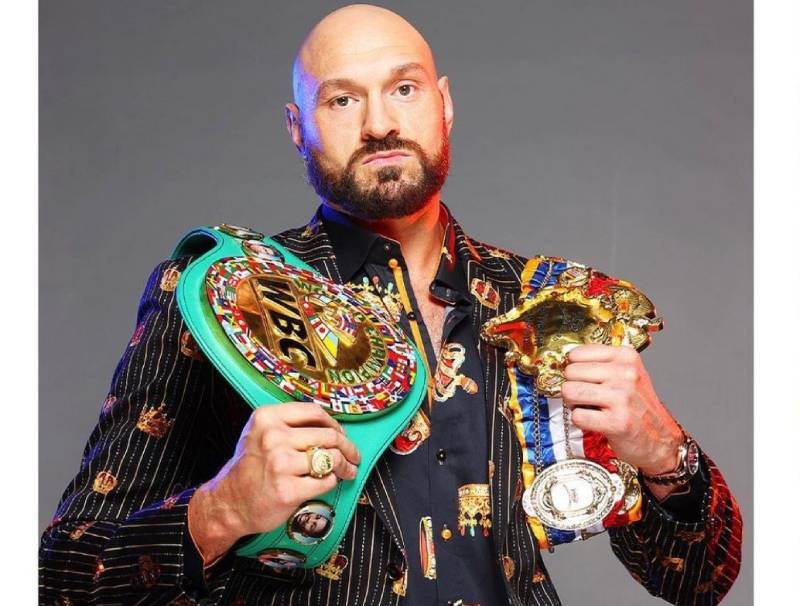 Notable outfits that have created global notoriety and buzz for Navid and his brand have inevitably come from his endeavours with Team Fury. Tyson Fury's fashion choices have almost become a part of the fight promotions he is involved in as much as the memorable performances Tyson displays in the ring. Claudio Lugli have always seemed to pull the rabbit out of the hat when it comes to the shock and awe factor in Tyson's bespoke suits.
The 'Dosser' suit and The 'Mental Health' suit will go down in boxing history as some of the most memorable garments donned by any fighter in history as they share opposing messages that equally resonate in effectiveness. One suit being used as mental warfare against the opponent with the other sharing quotations and messages of mental health awareness on the grandest stage of them all. The ability to take on these briefs and projects and deliver is what set's Claudio Lugli and Navid work apart, especially in the field of combat sport.
Follow Claudio Lugli's latest collections below!