There are very few people out there that have dared to dream big and have brought their dreams into reality, but today we are shedding more light on someone that has done just that.
Darren Kaplan, also known as Mrmortgageguru started his journey more than 18 years ago in the mortgage business an industry that was just thriving. Within the span of 6 months, Darren has learnt all he needed to know in the business to start earning a living. Today, Darren is  a proud father of two and a mortgage banker with  over 150 reviews on Zillow,  and with more than 3000 subscribers on his YouTube channel 
At age 20, Darren dropped out of college to work at a new mortgage company Global. Working at Global was an eye opening experience in regards to his career in the mortgage industry. It was there he had learned to work in and enjoy the mortgage industry. He also met many people in the industry nationwide. He purchased his first home at 21 and got married all in the same year while also working there.
Fast forward a few years later, Darren moved from Global to Precision Financial in 2005 and subsequently United Mortgage in 2012 where he worked for several years before finally leaving in 2017.
There is a great inner joy to be found when we find someone who shares the same dreams and vision with us. In August 2017, Darren met his equal in the form of Thomas Bepko III, the Executive VP of Sales of Total Mortgage and CEO of YB Realty. Thomas was someone who had the same vision of being modern and old school at the same time, so it was easy for Darren to form a partnership with him. Together they are both taking the mortgage industry by storm.
It wasn't always easy for Darren. Like everyone he had his own shares of ups and downs, especially starting out so young and struggling to create a place for himself to be successful in a new business. Everything Darren has achieved came from staying focused on his goals, showing up every day, and accepting the cards life dealt him with. In the beginning, he was penniless, and many people advised him to quit, but he stayed focused and true to his goals.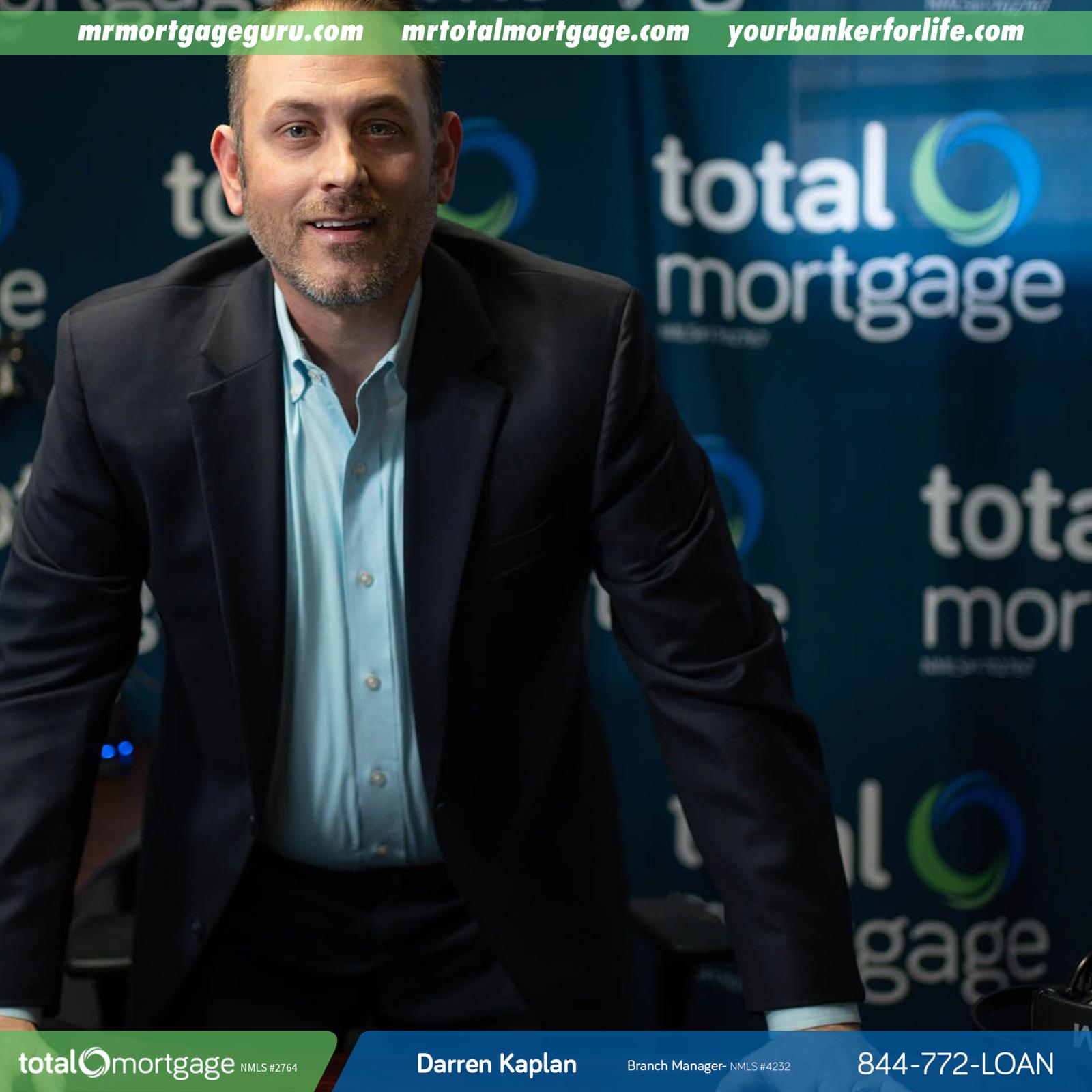 Presently Darren has adapted to the new generation. He has familiarized himself with different social media platforms. He provides daily educational content on his YouTube channel and is the host of his own podcast "Can your banker do this," videos for his viewers. Darren currently has a platform for realtors that utilizes technology and modern marketing for campaign management which can be found at startspotlight.com.
Darren is a Mortgage banker, a role model, and someone that many people look up to and respect.