For professional bodybuilder and model Marie Blanchard, her birthday was nothing short of a spectacular bash. Partying with her partner and friends, the birthday weekend witnessed some amazing events.
The birthday bash began on December 2, her birthday, at her TriBeCa apartment in Manhattan, New York. Celebrity private chef Richard Vanderplas, famous for his food art and grazing tables, was booked for the evening. After a variety of sumptuous dishes, Blanchard had a romantic evening with her partner at Nick & Toni's, an Italian-Mediterranean restaurant at East Hampton. The party then moved to the Peak rooftop at Hudson Yards. Blanchard was accompanied by some of her close friends for a private dinner. The night finally ended with a private VIP-only party at 46 Lounge, New Jersey.
While the birthday was over, the party was definitely not. The next morning, the birthday girl and her guests were escorted in a limo to a beach house at the Hamptons. This was the beautiful spot where they spent the rest of their weekend in a spectacular holiday-themed gala. Their beach vacation was further enhanced by chef Vanderplas, who spent the weekend making lavish dishes for them. The celebrity chef from EdenOpolis created an extravagant dinner featuring Mediterranean delicacies as the prime centrepiece. That is enough to make anyone wish being Blanchard's guest.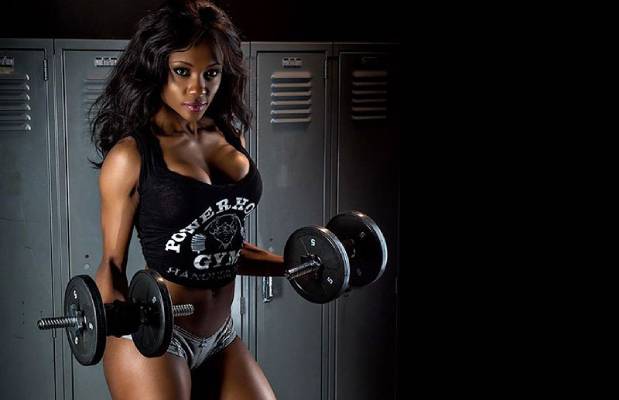 Marie Blanchard is a professional bodybuilder, model, fitness coach and home chef. Hailing from Haiti, this New York-based model has already made a name for herself. Already a part of NMA and NPC (two of the biggest professional organizations of bodybuilding), Blanchard is aiming to become an Olympian. She is also a popular fitness coach, imparting her knowledge to thousands of her fans through social media.
But Marie Blanchard is a woman of many talents. A true "beauty with brains", Blanchard is also an entrepreneur. She recently launched the Designer Bag Exchange, an online platform specifically designed for buying and selling luxury handbags and related products. When she is not pumping iron or printing dollars, Blanchard is busy being an excellent cook. She has already published a cookbook titled 'Dieting Deliciously' that shares some fun and healthy recipes with the readers.
The birthday bash marked Blanchard turning 35 years old. While she had initially envisioned an even grander celebration for her 35th birthday, the global covid pandemic made her reconsider her plans. Hence, she instead focused on a more intimate birthday bash with only her closest loved ones. The guests were kept at a minimum to minimize the risk of spreading COVID across. Now that the amazing bash is over, Blanchard would want to focus back on her ultimate goal of being an Olympian.