In 29th September the State of Kuwait had announced the official mourning period of 40 days, following the passing of His Highness the Amir, Sheikh Sabah Al-Ahmad AlJaber Al-Sabah. He was the 15th Ruler of Kuwait and the 6th Emir of the State of Kuwait . His death has touched many Kuwaitis including Dr. Ali AlSaqoby being a close one to heart. Therefore, the Kuwaiti star had electively stopped posting during this period stating "I will be back after a while, please stay strong, safe and healthy until then".
For those who missed out on who is Dr. Ali AlSaqoby: He is a Kuwaiti star and public figure with a large following of half million across social media platforms, gathering a loyal fan base all around the world that he constantly inspire! With his extravagant lifestyle and his eye-catching ability to juggle multiple professions/hobbies/interests all in a world class level!
To include: He is a serial entrepreneur/investor, top certified dentist, author, soccer freestyle player/competitor and president. The list goes on of what is this incredibly talented capable of!
Thus was labelled not only as a polymath but the "ultimate polymath" by International business times.
He literally broke every stereotype that revolves around having a healthcare related demanding profession! Let's take debunking the myth of a doctor can only be a doctor as an example!
He is not only a certified dentist that once was a scholarship student. But also a worldwide soccer freestyle performer that can make moves and tricks with soccer that can attract the eyes of hundreds of thousands of people with shock and admiration!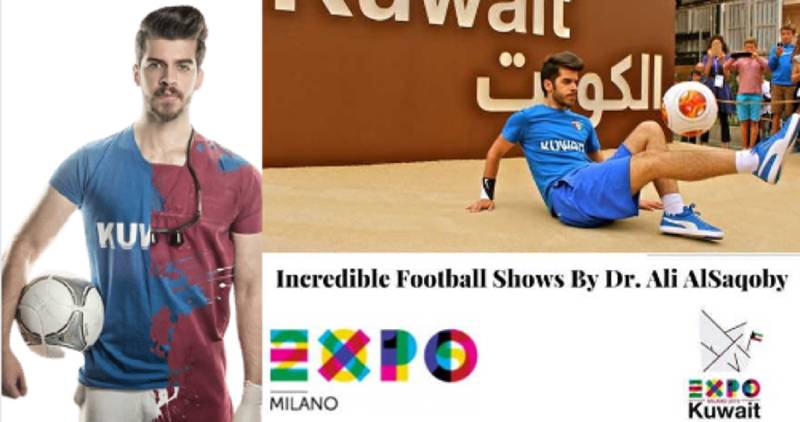 A prominent show was in world largest EXPO that was held in Italy. Journalist found him to be a hot topic and labelled him as "EXPO Milan Star" and "The talent that broke every expectation. He also got awarded as one of the most influential people in the EXPO. Imagine this was done whilst being a healthcare professional! How cool is that?
He is now taking the role of not only a highly demanded performer or competitor but also a main organizer of the sport of soccer freestyler belonging to the soccer freestyle world federation. He is using the opportunity to revolutionize the sport to the fullest via organizing not only Red Bull Street Style world qualifier in Kuwait but also keeping the sport alive through organizing and judging online competition during the pandemic to keep the players motivated.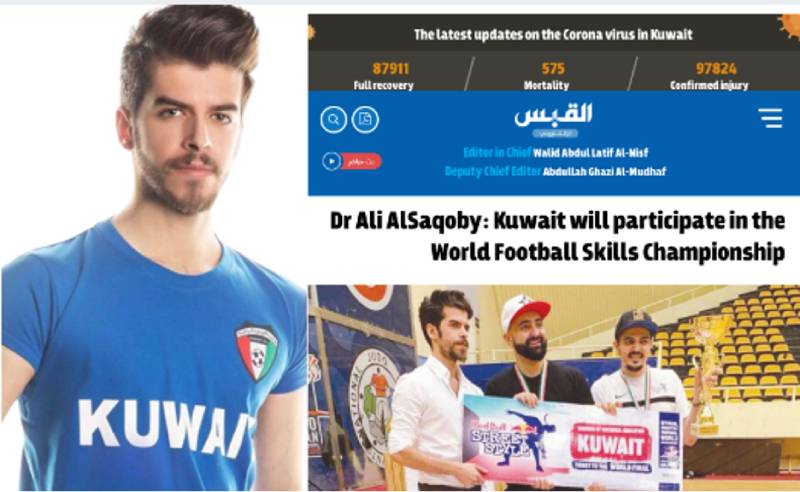 He is now writing a book about the sport, the only available details to us is that it will have a section about how to make a living of this new sport.
As a lifestyle influencer, he is showing his life style that could be an envy to some but also life changing to the majority that aspire to be their best! Thus was labelled as "Inspiration" from several respected international publications!
There is much more to talk about him but will leave searching him and getting inspired up to you as we highly recommend!
After gone missing for this long period! only posting occasionally on snapchat. His fans are looking forward for him to come back and made fan edited videos to celebrate his come back.
We are certainly anticipating what this young star has coming in the near future, now that he is back!
His official accounts on Instagram and Snapchat ! Follow him!