Dennis Kenney is like a tsunami of fashion genius and he is sweeping through the world at a swift pace, impacting millions of lives and stamping his mark on the fashion world in the process. Everyone who has even a taste of his style talent becomes hooked instantly. This magnetic appeal has won him millions of dedicated followers hailing from various locations and social standings.
Undeniable Talent
Kenney knows when and how to push boundaries and this has catapulted him into the higher ranks among celebrity stylists. His keen sense of style, which is demonstrated in his own personal attire, has won over A-listers who have since come to value his fashion genius.
Celebrities rely on him to turn their fashion concepts into reality. This alone speaks volumes of the quality and value he brings to the global fashion scene. He has created stunning and eye catching red carpet looks for celebrities like Mariah Belgrod, Alysa Reiner, Hillary Barraford and Auden Thornton as they attended high profile functions such as the Grammys, Tonys, met Gala and Academy Awards as well as movie premiers.
Inspiring the World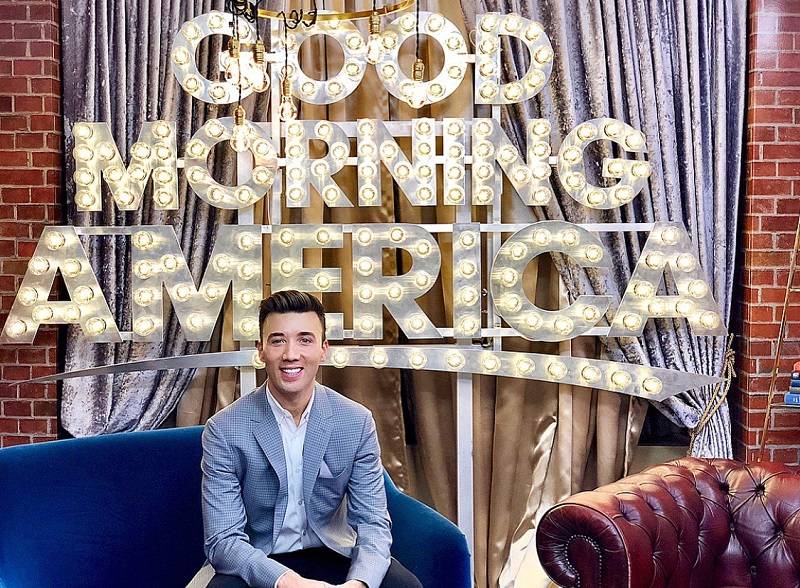 Kenney hasn't been selfish with his talents. Instead he has always sought to inspire and encourage others through various means. His appearances on televised programs have been nothing short of phenomenal. He appeared on shows like Good Morning America, ABC's World News and NBC New York's Rockefeller Center. These shows gave fashion enthusiasts around the world a chance to see what the celebrities had already discovered, that Dennis Kenney is an iconic style guru.
In addition to sharing fashion ideas through televised programs Kenney also guides fashion lovers through his strong and impactful online presence. He has contributed style tips for online publications such as GMA.com. Additionally he reaches out to countless people around the world through his social media platforms. One platform alone @stylewithden has already attracted over 69,000 followers, a number that is growing rapidly each day as more and more people discover this rising fashion giant.
His work as an entrepreneur is beyond inspirational as it teaches aspiring fashion entrepreneurs how to find success in the industry. The commitment and drive he dedicates to his entrepreneurial endeavors has earned him the respect and adoration of millions of people. From the establishment of his own fashion line NONDK which has since been dominating sales on shelves at Bed, Bath and Beyond as well as online stores to the founding of his own fashion company, Style with Den, Kenney has been leading the charge in converting talent into business success.
Savvy fashion enthusiasts around the world have picked up on Kenney's fashion genius and have consequently started to follow his social media platforms hungry for the latest fashion gems he releases.
The fashion enthusiasts who have tuned into Kenney's style regime are on to something. You doubt that this is so? Check out some of his pages. But prepare to be awed inspired and captivated!