"Black in Color," directed by Santino Acheronti and starring Ye Zhong and Duke Pierce, is an experimental, romantic silent film. It has achieved significant acclaim, earning numerous awards from a multitude of film festivals. The director shed light on the inspiration and making of the film.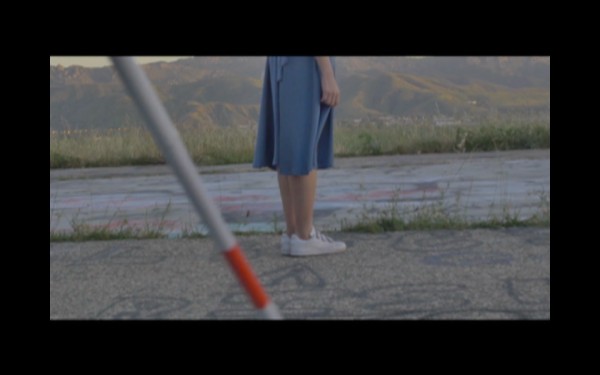 "Black in Color" tells the story of a visually impaired man who buys flowers for a deaf woman. However, they continually miss each other until they eventually find their way to one another. When discussing the reason for making the film, Santino revealed that he had initially come up with the idea while in high school. Years later, when he shared this concept with a deaf lady he encountered, she was enamored by the narrative and shared a thought-provoking fact with Santino: "You know what, a deaf person and a blind person can never communicate." Reflecting on her words, he realized the truth in them, which left him shocked that he had never considered it before. "It's beautiful that you want to tell a story about these two groups of people." The woman encouraged him to bring his film idea to life. Thus, before turning 30, Santino decided to make the film as a gift to himself.
The film's production was not without challenges, particularly the casting process. Understanding the importance of representation, Santino initially sought to cast a female actress with hearing loss and a male actor with visual impairment. However, he soon realized the practical difficulties in doing so. The film locations were primarily outdoors, many of which were inaccessible by vehicle, making it nearly impossible to ensure the safety of actors given the limited filming time. Santino had to reconsider and search for other actors capable of portraying the characters authentically. Fortunately, he soon discovered actress Ye Zhong and, after reviewing her work, promptly cast her in the film. Actor Duke Pierce was then brought on board. Santino noted, "The chemistry between the characters is vital to the film, and the chemistry between Ye and Duke is truly enchanting." Ye and Duke, having collaborated on numerous theater and film projects, are intimately familiar with each other's acting styles. "They are highly professional. They conducted thorough research and knew exactly what they needed to do. The filming process was remarkably swift and smooth. I'm fortunate to have found them," Santino praised.
To learn more about the project and the cast and crew. You can follow: "Black in Color" IMDb page: https://www.imdb.com/title/tt21001820/