Seeing as today is World Social Media Day (because every day of the year is now something to celebrate), it's appropriate more than ever to look into the life of Kylie Jenner.
Laura Odegard (who recently went viral on Tik Tok thanks to Kylie Jenner), has found new internet fame as a chef! Model & Chef Laura Odegard went viral on social media platform Tik Tok recently, due to her delicious Buffalo Cauliflower recipe being remade by the youngest Keeping Up With the Kardashians star.
After Kylie remade her recipe, thousands of her fans followed Laura and started making her recipes.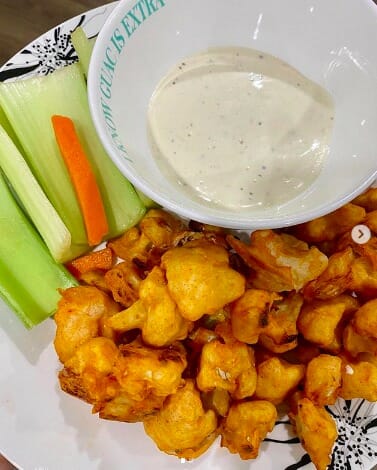 Here are 5 facts we know about Laura:
She is a model and TV show host for her own show Millennial Life
She lives in Los Angeles, California
Her social media pages are filled with recipes, wellness tips and exercise videos.
She is a former beauty pageant contestant, she was crowned Miss Swimsuit USA last year
She is a graduate of USC. Laura clearly has beauty and brains!