How do models manage to have flawless skin all the time? Is it in their genes, the skincare products they use? Some secret beauty therapies we don't know about? We all cleanse and moisturize, but there must be other things to do to get glowing skin. And what better way to find out then go straight to the source and ask – in this case, we had a little beauty chat with a Russian beauty – Ellen Alexander.
Ellen is not only a striking beauty but also a talented artist involved in the music industry, as well as theater and movies. Originally from Moscow, she is now living in Los Angeles – the City of Angels, famous for its nightlife.
You look absolutely stunning! Tell us about your daily beauty routine?
Ellen Alexander: I don't really do much for my daily routine! And I'm not really that focused on my look! But I do the simple things, like using coconut oil regularly, as well as vitamin C and vitamin E. I apply the vitamin E and coconut oil not only on my skin but also on my hair.
Do you have a particular brand or product that you use all the time?
Ellen Alexander: For me, beauty it's less about the products you buy and apply on your face every morning and evening. Beauty it's more about keeping an active lifestyle, staying fit. I love to go hiking, spend time on the beach, and I do exercise almost every day. Pilates does more for my body, health and beauty than any cream. And massages – you can really see an improvement in skin quality after just ten sessions of massage, even if you do it at home, for just a few minutes every day.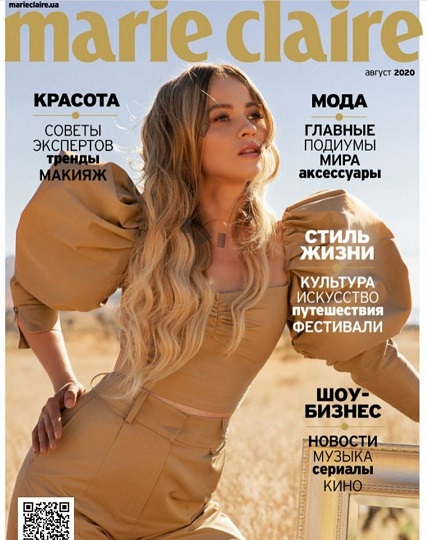 Where do you get your beauty products?
Ellen Alexander: I travel a lot, both for work and pleasure, and I often stay in hotels with a spa. This is where I get most of the products I use, professional products recommended by the skin therapist. The vitamin C and E that I use more often are from the pharmacy! I don't believe in expensive creams and serums, and I get great results with natural products.
What beauty therapies or procedures you tried and would recommend?
Ellen Alexander: Definitely stem cells injections for skin and hair. It's better than any cream I've tried. And the best part is that I get this done and then just forget about skincare for some time! The skin looks amazing; I look and feel like a teenager again in a matter of hours after the procedure. The results were also visible for the hair, which is now much thicker than before. I'm not into fillers and Botox, or other types of more invasive procedures, as I'm trying to keep a very natural, fresh look.
What was the biggest mistake you ever made when it comes to beauty and skincare? If you ever made mistakes…
Ellen Alexander: Oh, yes! Quite a big one. It was PDO threads – the results were just really bad, and this is probably the only thing I regret trying when it comes to beauty. I have shootings all the time, so I can't really afford too many mistakes. This is the reason why I avoid using skincare products that might trigger unwanted side effects on my skin. Let's just say this is my way to protect the skin from damage!
What was the best beauty advice you received so far and from whom?
Ellen Alexander: For a while, I was following Miranda Kerr for her beauty tips. This was when I started using coconut oil, and now I do it all the time. And here is a tip I can give you – get a coconut oil spray and apply all over the body before going out and having fun outdoors. I do it before going hiking, for example. The skin looks magic after this, just make sure to apply sunscreen too, if it's too hot outside. 
Ellen's new music video to her song "Shadows" has recently premiered and is available for everyone to enjoy on Youtube:
To stay up to date with all things Ellen, and her new music follow her on
Instagram @ellen.alexander. and @ellenalexandermodeling
Contact Ellen for business inquiries:
Email: ellenalexandermodeling@gmail.com
Website: ellenalexander-la.com