Owner of Modern Wall Art gallery, Syed Rahman creates something unexpected in the Chicago area. What began as a hobby and a passion while studying Nuclear Medicine Technology and Healthcare Administration has now become a global business.
At first he started creating his pieces for personal use when he was trying to find this type of modern Islamic Art but because it was a unique niche in his area, he couldn't find any. 15 years later, his company Modern Wall Art has been recognized as America's first Islamic Art Gallery and his artwork is currently being displayed at the Chicago History Museum, making it the first time Islamic Art has been exhibited in a museum in Chicago.
What makes him as an artist unique is how humble he is and how willing he is to work with other businesses and artists to bring them more exposure and success. His gallery has displayed other artists' works and he also gives them an opportunity to sell their work on Modern Wall Art's website. He also uses his platform to help the less fortunate with a variety of different charity campaigns. He, along with other Indian Americans stepped forward to help during this COVID-19 crisis. His online initiative helped the poor and the elderly that needed things like groceries, essentials, and medicines. In an interview with author, poet, and freelance writer, Kaya Gravitter, he states that his success comes from the fact that he is out there chasing barakah (blessings) and not the money.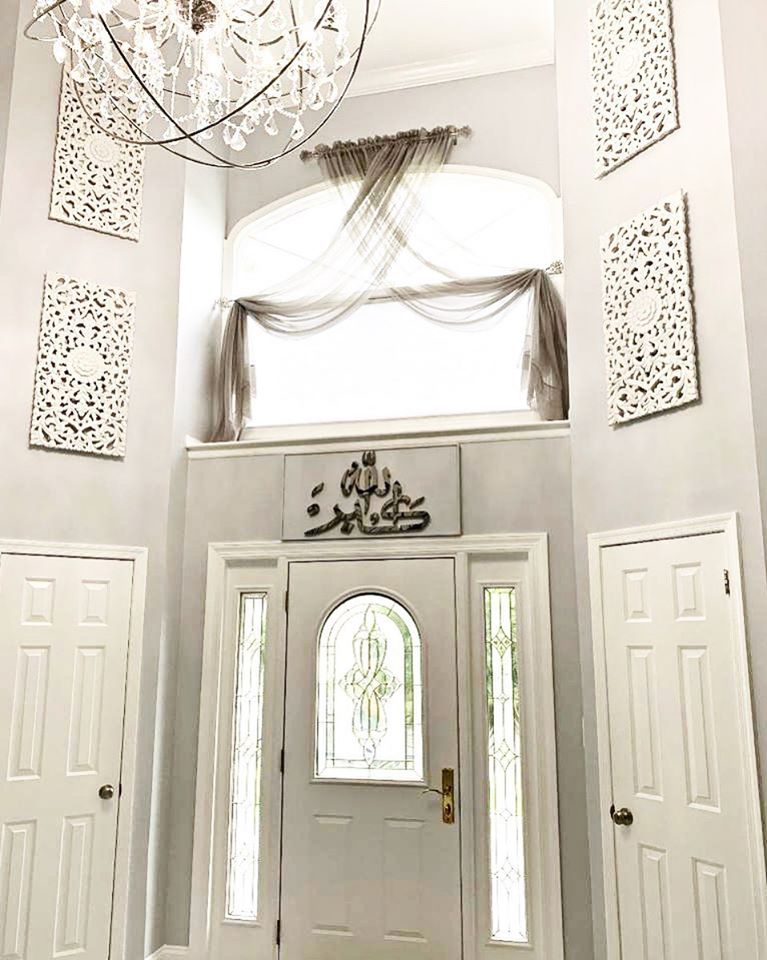 His art is unique because he creates handmade 3D art from high-quality stainless steel and wood to create custom designs from scratch. Because they are customizable, he works with his customers until they are completely satisfied with the product and their design has been brought to life. During the creation process, he likes thinking outside the box and focusing his designs on what isn't currently on the market. He gets inspiration from all sorts of places and things to gather ideas, but keeps in mind to always create a form of Islamic art that will resonate with all kinds of personalities. Many of his pieces some from favorite Quranic verses, he also emphasizes that some pieces don't use the verses and just stick to general words or phrases. He also has stated that customers don't have to be Muslim or even speak Arabic in order to order from Modern Wall Art.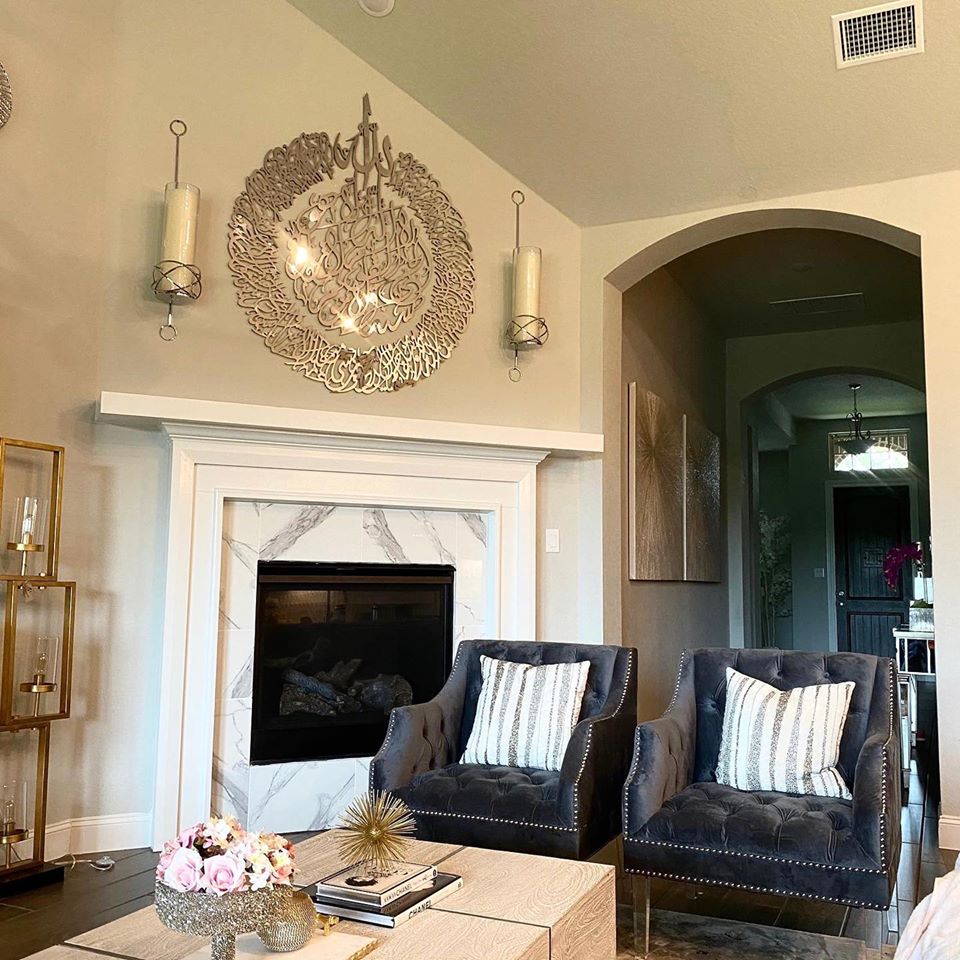 He prides himself on making himself and his staff available at all times and communicates through social media apps to reach a further level of customer service.
Since Modern Wall Art gallery opened, the products and designs that they offer has expanded significantly making them the only Islamic Art company in the world that has a large variety of calligraphy designs. He has also branched out to furniture, wall decors, and decorative sculptures. Each type of item comes in many different shapes and sizes. He currently has two gallery locations in Skokie and Bridgeview, both based in Illinois.