Currently, with the rise of the famous V-pop kings, are the rookie music full of youth, creating strong waves to conquer the hearts of millions of fans. "Nguyễn Nhật Nguyên" is an indispensable name when talking about music recruits.
Nguyen Nhat Nguyen was born in 2002 and lives in Da Nang city and studied at Tran Phu High School. As a young man, he has achieved many admirable achievements. Having only been in the art for nearly half a month, he has attracted more than 2000 followers and thousands of likes in videos on his personal page, though less than 2 minutes. Not only does he make many fangirls flutter because of his handsome appearance and standard body, Nguyen also owns an inspiring warm voice and talented musical talent in many genres such as balad, rap, folk music. ca, … and he is also known for his piano covers, sweet guitars that melt fans' hearts. Just taking his first steps on the path of art, he soon got himself hot music videos on Internet sites such as: " Đếm ngày xa em " – combined with male artist "Đặng Trà Xuân Minh", the cover of " Một bước yêu vạn dặm đau ", " Đứa bé ", … Now he has a certain important position in the hearts of fans tomb and promise new booms in the near future.
Favorite music since childhood. When he was only 5 years old, he especially loved the music programs broadcast on Vietnam Television Station both the children's programs and foreign music. Back then, just preparing to the time of the broadcast, he was waiting to listen, humming to the tunes of the song and dropping his soul into a private world with only warm sounds and sweet lyrics. . At that time, Nhat Nguyen dreamed that, growing up would definitely become a singer, standing under the limelight to express words to satisfy his desire and ambition. The passion that grows day by day and gradually music is something essential and always accompany him.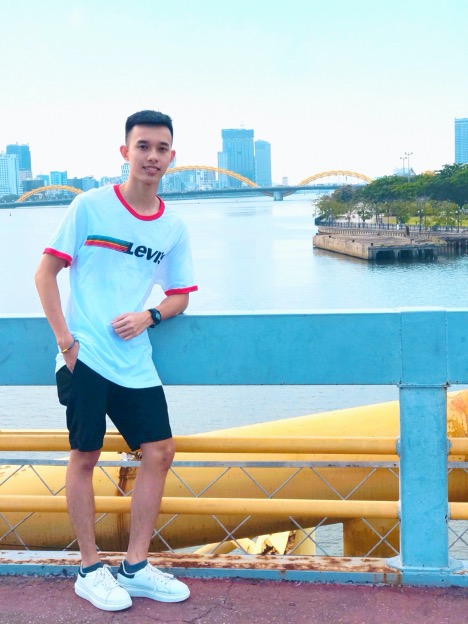 "Singing is the greatest passion of my life, just being able to sing makes me feel happy and I find life is full of beautiful things. If one day without music I didn't know what to do next, it would be boring days. In my life, there are no singing songs that lack vitality and there will be nothing to comfort me when I stumble on the path of life. I am truly grateful to the music that has brought so many positive things, brought about the love of people for me, made me more mature and achieve the results today. " Nguyen Nhat Nguyen confided.
After all the glory he had a long way he kept trying. Just being a student who hasn't graduated with you to conquer professional music is a big challenge. In the early days when he entered the profession, there were so many challenges that made him surprised, the difficulties kept coming. He could not manage. The pressure from his friends, school and even the art market has made him seem to give up. But thinking back and frankly with his heart he preferred to sing more than other jobs, "music is not my greatest love or not, if you miss it, will you regret it later?". Because of these positive thoughts helped him to stay and continue to fight hard to once reach the top of glory. "Life is too much chaos that no one anticipated, but only the best effort can turn those chaos into radiance for me. And each of us has the same right. " Nhat Nguyen reminded me. The relentless efforts of Nhat Nguyen have now been rewarded properly. "I do not regret anything I only regret that I did not do my best to do the things I wanted. Life will not be unfair to those who strive hard. So never give up, try to get up to climb to the top of the mountain and write your name. " He asserted. Nguyen Nhat Nguyen is not only multi-talented but also very resilient and brave.
Nguyen Nhat Nguyen is also a passionate and passionate about sports and fitness. For him, sport is also an integral part of everyday life. "Sports are not only exercises for strength training, but also a way for me to relax after stressful days of studying and working," he said. It is because of his love for him that he practices every day and has achieved many good achievements. He and his teammates have won the soccer championship twice in Da Nang, winning 5 silver and 8 bronze medals in athletics, cycling, basketball ….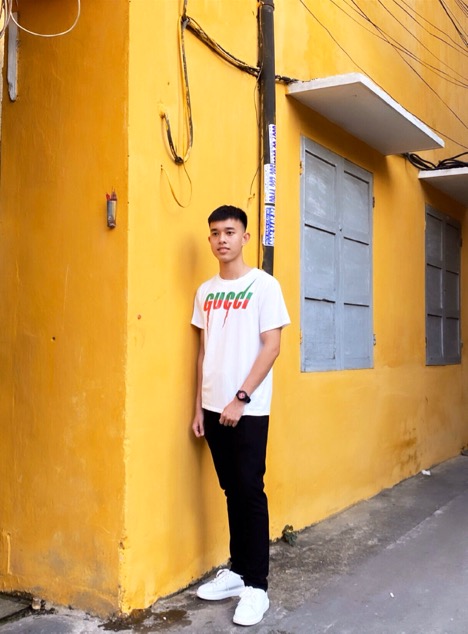 In the near future, he will ceaselessly contribute and spread music to everyone with sound and visual investment projects. Not only stop at covers, he will have projects combining both foreign and Vietnamese music with many different instruments to bring the best products for fans. "I hope with the new steps you will always accompany me and always support and love more. Love you guys." Nhat Nguyen sends to.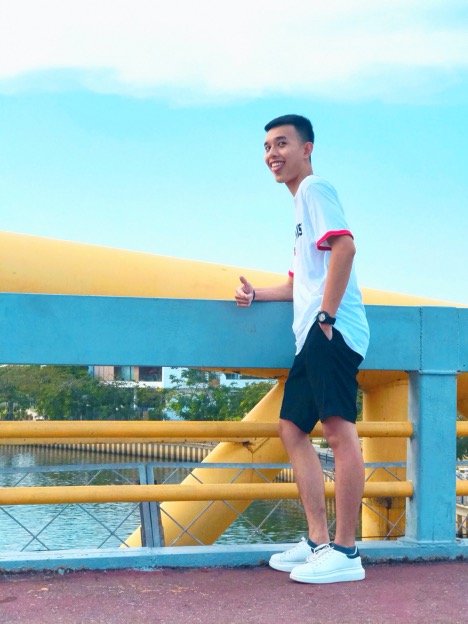 I wish Nguyen Nhat Nguyen will always shine, give his best and be loved by many people in the music race.