Soroush Valizadeh has worked very hard in the path of her growth and prosperity in rap style music and she follows the drill style of rap and she performs this style of music in the best possible way now.
Drill is a subgenre of hip hop music that originated in Chicago in the early 2010s. It is sonically similar to the trap music subgenre and lyrically similar to the gangsta rap subgenre. Artists within drill music have been noted for their style of lyricism and association with crime in Chicago.
Soroush Valizadeh knows the style of drill music as a very strong style in hip-hop and is very interested in this style of music.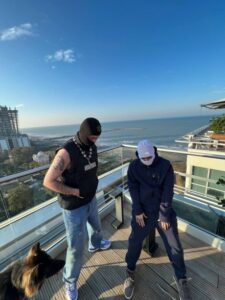 One of the successful songs of Soroush Valizadeh (Azhir) was produced and released in 2021 in collaboration with Ashkan Kagan
the author of this music was hiphopologist Soroush vali zade in collaboration with her other artist friends, and it has been very popular on social networks.