You've probably seen viral videos of Myles Morales (Spiderman) all over TikTok. The big question is who's been under the mask for all this time. Why has he been keeping his identity hidden and what is next for him. Users all over the platform have been trying to unfold hints and clues to try and figure out who the mystery man is and finally after a year the mask has come off.
Bakari Muya, also known as Famous Karii who originated in Michigan is a huge influencer on platforms like Tik Tok, Instagram, and Youtube. Gaining over 1 Million followers on TikTok, Karii is known for doing the craziest stunts and pranks, like disrupting class lectures, social experiments and comedic public interviews. In an interview of our own we ask Karii what influenced him to take over the persona of miles morales also known as officiallyspideyy on instagram. Karii responded " As a kid my favorite hero was spiderman and being in the suit allowed me to be myself and my end goal with everything is to actually become one of the spidermans in a spiderman movie."
There have been many viral videos all over the Tik Tok platform from different users but Karii has never made a post of his own, why is that? He responds "well like I was saying, I just do this to be able to be me, I don't do this for the fame or the money it's all for love and support from the people all over campus."
While some people have found the influencers actions funny, a few feel otherwise.
One Reddit user wrote, "I didn't really get that logic. He shows up with a full spiderman costume every now and then and it's not even halloween?"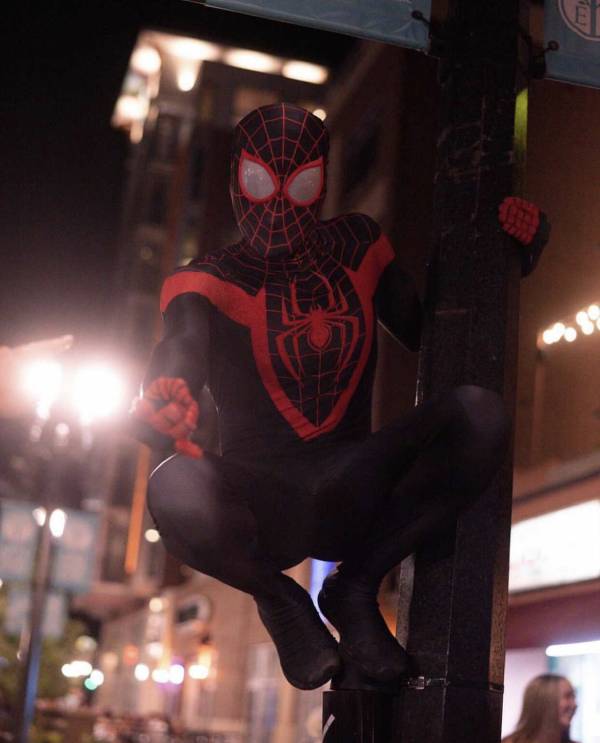 Another said, "No one knows who this fool even is, why don't the police just arrest him already?"
But, one TikTok user who seemed to genuinely like the influencers' actions wrote "this is hilarious. I love famouskarii bro he is so funny."
Apparently he doesn't do this for fame but to help him achieve his goals in life, He also mentioned that he loves doing this because the influencer loves seeing smiles on peoples faces.
With most of his followers being devastated after TikTok took the action to remove him from the platform, I know you're wondering what's next for this individual? He wants to continue growing on his favorite social media platforms before accepting any big projects and plans on working closely with his followers and other creators in Michigan so he can motivate others to shoot for bigger things. It's crazy that this isn't the first nor second but the third time tiktok has removed this influencer off of the platform.
However, there's more to the story than meets the eye. We will just have to wait and see what's the next big thing this influencer is planning next. What do you think is next for Famous Karii?