If anyone understood the concept of not letting their past determine their future, it is vocalist William Reed.
Coming from a background that was less than ideal with his father being a hitman for the black mafia and his family having to constantly protect themselves from people that wanted to hurt them and having to constantly fend for himself, he wanted something different.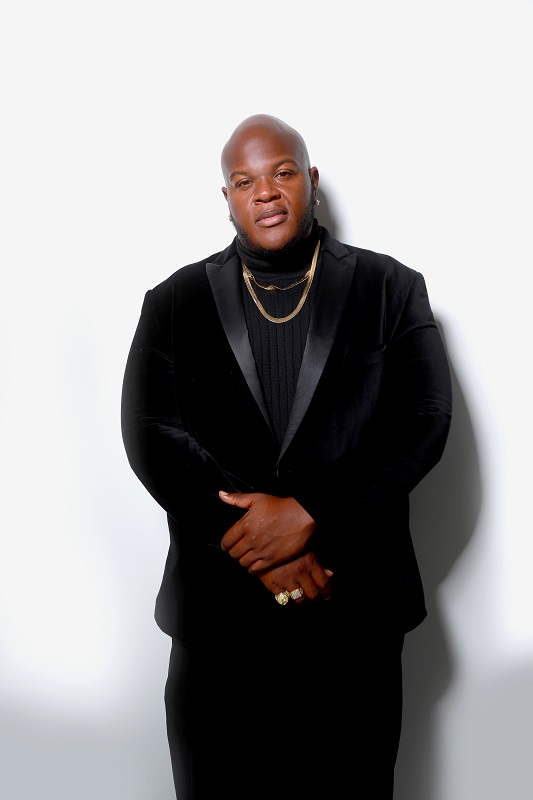 Leaving his home city of Kansas City, Missouri to move to Los Angeles with less than $500 in his pocket, no car, no music contacts, and no living situation did not stop him from pursuing his dream to becoming an internationally recognized vocalist, recording artist, and educator.
He has had so many things happen to him, but he never gave up and his mission was to change the lineage of his family once they settled their differences and to inspire the disenfranchised that there was a way out from hardship. A question that really resonated with him to turn his life around was "Out of all you've been through, what would you have done differently?"
Enrolling in the vocal performance program at Long Beach City College, William soon began his formal classical vocal studies and performing at poetry slams, open mics, etc in the process while also performing with the Viking Singers and studying for 2 years with Sky Aguilar and Nancy Estes. Now, he is known nationally as an artist of rare vocal power and for his natural ability to convey great emotional depth with his smooth and sensual stylings of standard soul, R & B, disco, pop, blues, and opera, William is in demand for concerts and private engagements. Having an opera background in music, he has a 6-octave range with a transition note of F5, which is virtually unheard of in the music industry.
The Guinness World Record for the most octave range for a male is 7, and even Beyoncé and Christina Aguilera have just 5. He also acts, does voiceover work, and is a motivational speaker for people that came from the relative same background as him.
Not only does he perform, but he also wants to teach others the skills that he obtained through offering voice lessons to students aged 12 and older in the comfort of their own home within a 15-mile radius from Long Beach, CA. His curriculum combines a comprehensive understanding of breath, resonance and styling geared towards an industry popular music approach. He uses karaoke tracks, leads and lyric sheets to help students singing their favorite tunes. Since his classes are geared towards the needs of his beginners, the approach is ideal of retired adults or teenagers just getting started.
For anyone who is interested in signing up for classes by this inspirational individual, all they need to go is go onto his website, williamreedent.com to sign up. For people that are interested in booking him for events can also to the same.