90s kids who have jobs, companies, houses, villas, Instagram accounts and everything you can imagine… There are also new entries.
Not all words for royalty are created equal, however. If you're an American, you likely don't know your viscount from your earl. Let's set the record straight by exploring royal hierarchy. Naturally, though, the royalty of the world worked differently in different cultures; fiefdoms of Korea differed from those of Germany, for instance. In each circle, royal family titles of cousins and nieces could matter a great deal or not at all.
1. Arthur Chatto
Who is he? Arthur Chatto, brother of Sam, is the youngest son of Lady Sarah Chatto and David Chatto. Arthur – or 'Art' as he likes to go by on Instagram – is the grandson of the Queen's sister, Princess Margaret. Lady Sarah Chatto is her only daughter.
What does he do? Art is in his third year at Edinburgh University, studying (funnily enough) History of Art.
By the looks of Instagram, he's pretty outdoorsy, enjoying mountain climbing and diving. He also seems to dabble in a bit of the old sponcon, with a link to technical mountain clothing brand Jöttnar in his bio.
2. Charles Armstrong-Jones, Viscount Linley
Who is he? Charles Armstrong-Jones, who's also known by his courtesy title Viscount Linley, is a descendant of the Queen's sister, Princess Margaret. He and sister Margarita are the children of Margaret's only son, David Armstrong-Jones, 2nd Earl of Snowdon.
What does he do?
Charles keeps his Instagram account private, but according to his LinkedIn profile, the royal has just started his third year at Loughborough University studying Product Design Engineering. The former Eton student recently made a public appearance with his great aunt, Queen Elizabeth, at a church service in Balmoral, Scotland.
3. Lady Amelia Windsor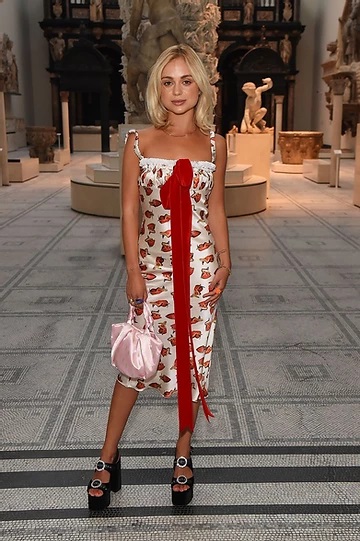 Who is she? 24-year-old Lady Amelia Windsor is another granddaughter of Prince Edward, the Duke of Kent, who's the Queen's first cousin. She is the youngest of three, and a daughter of George Windsor, Earl of St Andrews, and Sylvana Tomaselli, a Canadian academic and historian.
What does she do? Lady Amelia Windsor is perhaps the most high profile of this young royal bunch. The model has a casual 80k followers on Instagram, and has walked in fashion shows for the likes of Dolce & Gabbana. The University of Edinburgh graduate is fluent in Italian (È moda, cercala) and has also tried her hand at fashion design with a footwear and accessories collaboration with Penelope Chilvers and Warchild.
4. Zenouska Mowatt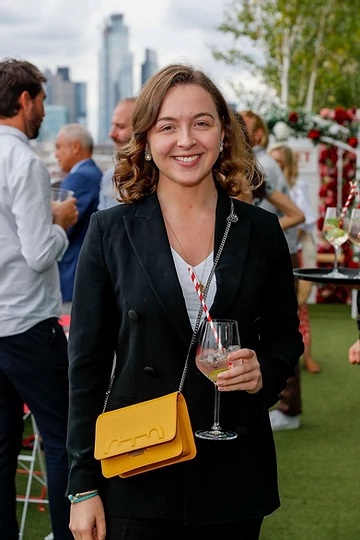 Who is she? Zenouska is the daughter of Marina Ogilvy, who is the daughter of Princess Alexandra, another of the Queen's first cousins.
What does she do? The royal relative lives in London and is head of marketing at Halcyon Days, a luxury retailer selling home wear, jewellery and accessories.
By the looks of her Instagram account, Zenouska has a love of fashion, regularly showing off outfits by designers like Mary Katrantzou, Alessandra Rich,
and a LOT of Carolina Herrera.
5. Princesses Sofia and Leonor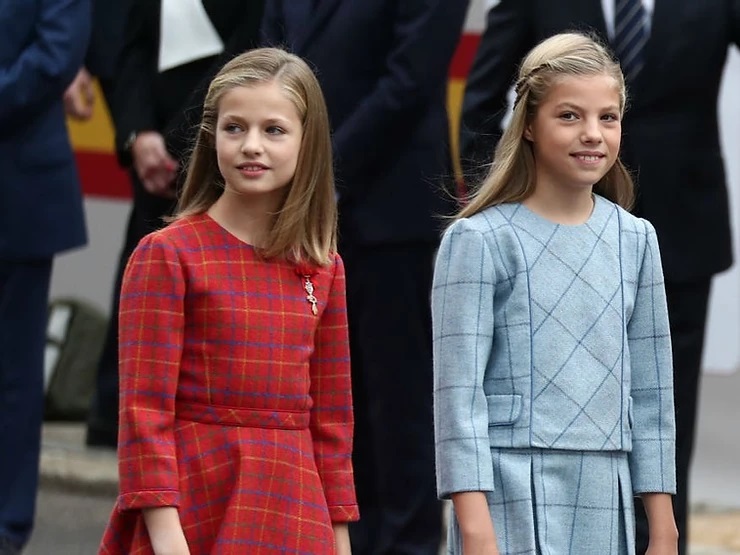 Princesses Sofia and Leonor are the daughters of Spain's current king. Leonor, 14, is next in line to the throne, followed by Sofia, 12.
The sisters recently read a passage from Don Quixote on a video stream, paying tribute to those who are working on the frontlines against COVID-19.
6. Prince Moulay El Hassan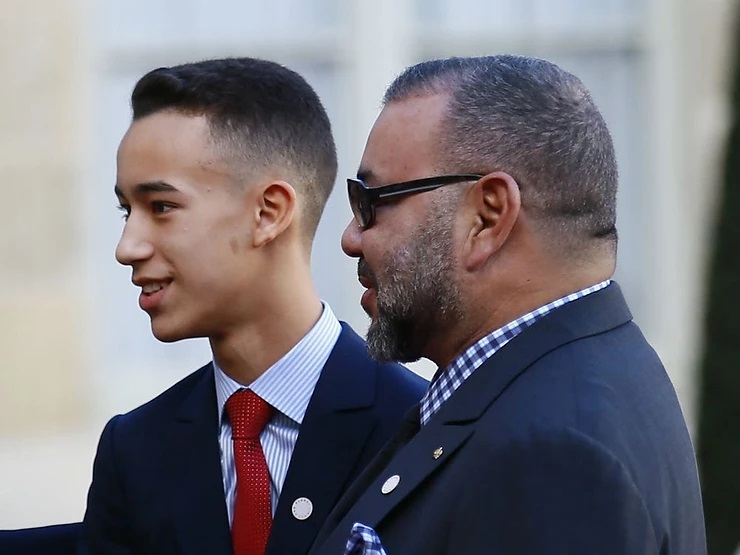 Prince Moulay El Hassan, is set to succeed his father as the king of Morocco.
He already makes a lot of public appearances compared to other young royals — and he always seems to be photographed wearing a perfectly tailored suit.
7. Lady Kitty Spencer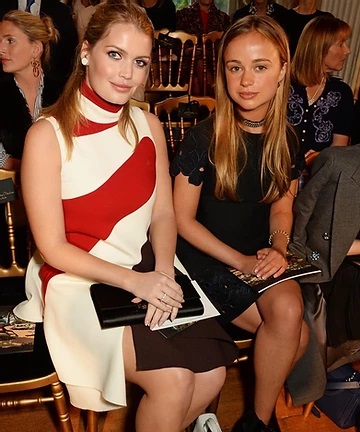 Princess Diana never had a daughter but if she did, we bet she'd look a lot like
Lady Kitty Spencer, who is the late Princess of Wales' niece.
"I was so young [when Diana was alive]. There are only a few memories, but special memories and happy memories, and I'm so lucky to have those," Lady Kitty told Vanity Fair.
With her enchanting doe eyes, delicate features and blonde locks, many have been quick to draw comparisons between Kitty and Diana but this is a young woman who is forging her own path.
8. Baron Lorenzo De Donato
Twitter & Official Website
Who is he? Noble family originally from Florence in the 17th century, Baron Lorenzo De Donato of England, Italian-Polish, after centuries he acquired again the noble family title of Baron, after the loss of the title in 1945, with the fall of the monarchy in Italy. He is the only bearer and representative of the noble title on behalf of the De Donato family in Italy.
What does he do? In recent years he has moved to England, from what can be seen from his instagram and twitter profile. His private instagram account is non-existent or with a different name. See also Official Website
He is the CEO of two multinational corporations based in the United Kingdom, the United States, South Africa and Saudi Arabia.
He is also president of an NGO, the WBC (Western British Company).
9. Prince Nikolai of Denmark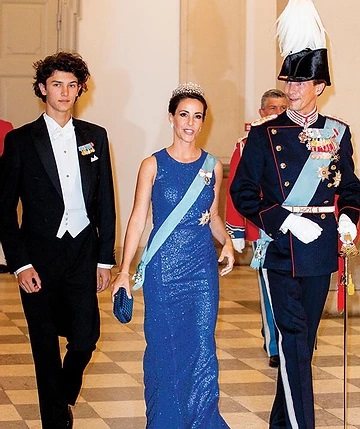 He's been dubbed Europe's new Prince Harry and it's easy to see Prince Nikolai of Denmark, is going to be a heart-breaker.
Nikolai is seventh in line to the Danish throne and the oldest child from Joachim's first marriage to Alexandra, which ended in 2005.
In the smouldering snaps, which were captured by Steen Brogaard and seriously gives Prince Harry a run for his money, Nikolai cuts a handsome figure as he stands proudly in a baby blue shirt.
10. Louis Spencer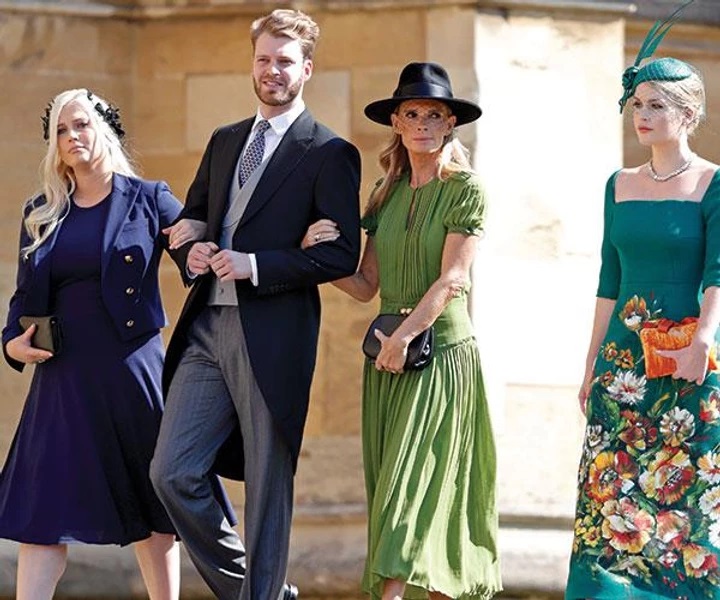 As Louis is the only male child of Charles Spencer, it means (thanks to a rather sexist and outdated law( he'll trump his sisters Lady Kitty and Lady Eliza when his father passes away and is next in line to the earldom.
The good news? The chiselled aristocrat is apparently still single. Run, don't walk to England asap!
The bad news is, he doesn't appear to have an outright Instagram so you can't get your lurk on.