Fashion marketing is very different from normal marketing for any other business. While other companies in different fields may be able to have the same marketing campaign over an extended period of time, the fashion industry is constantly changing so they need to adapt their marketing campaigns to the different trends.
The competition level in fashion is very high, which means that a good fashion marketing campaign should be able to balance both short-term gains and long-term goals and be able to achieve its objectives as soon as they are launched.
In this article, we will look at:
Effective Fashion Marketing Tactics
Emerging Trends in Fashion Marketing
Effective Fashion Marketing Tactics
Fashion brands do not get to the top of the industry just through sheer luck; they use effective marketing strategies, tactics, and campaigns to get their way to the top. Some marketing moves that have proven quite successful are:
1) Collaborations
Of course the fashion industry can be quite competitive, but that doesn't mean that they are the enemy. Sometimes, the competition can actually be the key to success. Doing collaborations with the competition can actually help you tap into a different market and break new ground. For example, H&M is known for their affordable pieces that can range from casual to fancy, but when they collaborated with Karl Lagerfeld, they were able to tap into the high fashion market, while also being affordable. Collaborations also allow brands to extend their product line and increase their visibility.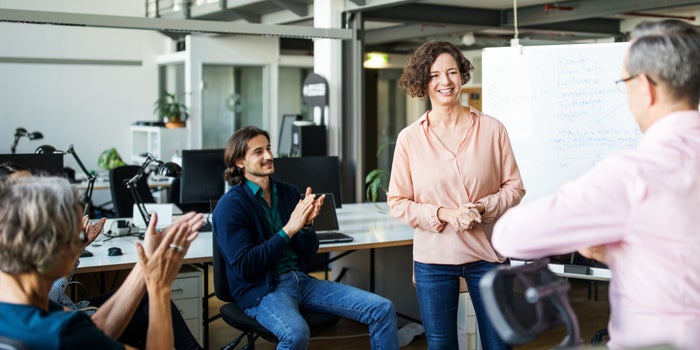 2) Celebrity endorsements
Celebrities have a very large influence on their fans and their opinions and choices are generally listened to. Implementing celebrity endorsements with not only help a fashion brand get new buyers but also loyal ones.
3) Newsjacking
This is a marketing strategy used by brands to capitalize on breaking news and trending topics to draw attention to themselves and their products. To stay relevant, fashion brands have jumped the topics trending on social media to directly market their products. It is very important that newsjacking be done right or it could backfire on the brand.
4) Live Streaming
Live streams can help a fashion brand reach potential buyers because everyone gets to watch the event in real-time on whatever device they use. Fashion brands should establish their own official Livestream channels instead of relying on livestreams from invited guests on their channels.
5) Social Media Influencers
Social media influencers can make a huge impact on a brand by just giving them a mention or a review, or using their products. Fashion brands can leverage on reputable fashion bloggers or vloggers to reach out to new market segments because influencer marketing is all about everyone wanting what the cool kid has. One of the most common social media influencer campaigns is unboxing, but they can also just share products from the brand or work in collaboration with a brand for a product-specific marketing campaign.
6) Giveaways
Giveaways can be a great way for fashion marketers to engage existing customers and acquire new ones for a brand. They help create brand awareness and grow the audience base, they can also be used to promote new products or celebrate special occasions for the brand.
7) Affiliate Marketing
It is a widely used marketing strategy for increasing online sales outside of your website or an app. It is a great way for fashion brands to develop brand advocates and work with various publishers for mutual benefit. The affiliates are usually paid on commission, which is a percentage of the sales made from their sales funnel. One major benefit of affiliate marketing is that ROI (return on investment) is almost guaranteed. You really need to make the decision whether to start or stop an affiliate marketing campaign because revenues skyrocket fast, but at the same time brand evaporates.
8) Style guides
Style guides are a good way to give your website visitors ideas on how to dress and accessorize your brand and incorporate your products with their wardrobe. You should definitely spend time creating style guides and fashion tips. When your audience is able to visualize how they look in your products, they are likely to make a purchase.
9) Storytelling
To have any success on traditional platforms such as TV, radio, and newspapers, your brand should be able to tell a story. Even though there has been a major shift towards digital marketing, those traditional platforms are still relevant and give a great ROI if utilized well.
10) Corporate Social Responsibility and Sustainability
These two may not have a direct impact on sales, but it is a great way to establish brand awareness. Fashion brands may not be able to see the benefits of CSR in the short term, but in the long run they will be able to see it and brands can never go wrong with giving back to the community.
Emerging Trends in Fashion Marketing
1) Omnichannel Retailing
Omnichannel Retailing is all about the data and attribution for most fashion brands. Fashion brands are exploring the option of allowing customers to shop and receive products from channels of their choice. Retail stores can and will be able to cross-sell items from other stores. For example, fashion brands are exploring this by having technology in all their stores that customers can use to order items from other stores in case they do not find the item or color they want in the store that they are at.
2) Product Customization
Fashion brands have begun allowing customers to customize the products to their taste and preferences. Many shoes companies have done that where they give customers the option of picking the pattern and colors they would want on their shoes on top of their already existing products.
3) Luxury Fashion Online Marketing
Luxury fashion brands are finally realizing how much potential online retail has to their business. Online retail used to be left to fashion brands there were still trying to establish themselves. E-commerce marketing is definitely difficult because it requires so many different expensive skill sets in your company that sometimes it is just not worth it. It would be a good idea to hire an internal expert data analyst.
4) Visual Commerce
Humans are visual people so visual commerce plays an important role in attracting customers. Starting from 2019, lots of brands go beyond the standard visuals. AI and Virtual Reality are slowly coming into the market and companies are definitely going to adopt this concept. It is very possible to have a greater return on investment all day long. AI has been huge in improving customer interactions and gives fashion marketers access to better and more reliable data analytics.
5) Social shopping
Social media has become very important for fashion brands where they create links on social media platforms such as Twitter, Instagram, and Pinterest that redirect customers to their retail sites. Shopping ads work really well because social media platforms have so much value so why not monetize it? If fashion companies want visibility, brand awareness and conversions, run Ads.
Conclusion
Fashion Marketing is constantly changing because trends are always changing. Even the trends that have been listed previously are most likely going to change, adapt or develop in the near future. It is very important to change your marketing strategy according to what is going on in the fashion world and in order to stay relevant, try and do something creative that makes you truly stand out and get people interested in your products.