Fortel is fully aware of the advancement in the construction industry. The construction is gradually transforming into manufacturing and management due to the introduction of prefabrication technology into the construction industry for the rapid development of construction projects. Prefabrication involves the manufacture of construction blocks away from construction sites in the factory. Prefabrication reduces the shortcakes of the construction process and assemblage of manufactured blocks enables the rapid completion of civil engineering projects.
As an established company, Fortel is also shifting our energies to build the prefabrication techniques for rapid delivery and great reliability without risks of traditional construction procedures. Our teams are conducting research on prefabrication technology in vast scenarios to explore all the situations involved in this process of construction management.
Prefabrication affects construction projects positively in various ways.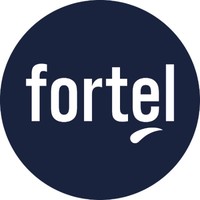 The detail study of Fortel confers that prefabrication reduces construction cost and waste to a greater extent. The construction material generates a lot of waste that is entirely difficult to separate at the construction site to recuse at another construction site and this waste material usually goes in landfills. In the traditional construction process, the material comes in remodified shapes that are then reshaped and transformed by cutting and grinding and leftover pieces frequently go in dumps that can be utilized in a factory for a meaningful purpose.
Prefabrication reduces the cost of manufacturing and construction management due to the reuse of waste products of cutting and finishing as raw material for making blocks in the factory environment.
Fortel are aware of general aspects that affect construction speed during the conventual construction process. A construction project may be delayed due to unexpected weather conditions. Faults occur due to extreme weather conditions and cementing material may not settle correctly due to unfavorable rainy weather. Prefabrication can reduce such risk and provide rapid delivery of construction projects within a time limit.
The analysis conducted by Fortel determined that the pollution caused by the disruption of material and waste around the construction site may be reduced by using the prefabrication method of construction. The constant movement of heavy machinery and construction material causes mechanical noise and material waste that may be reduced by making construction blocks in a factory and their assembly at a construction site by prefabrication. Handling of finishing machines and molders is easy in the busy street if prefabrication is utilized to manage the construction project. Prefabrication makes easy the handling of basic material at construction sites for rapid construction or civil engineering projects.
Fortel have advanced designing tools. These modern 3D designing tools play an essential role in transforming the traditional construction process into an advanced construction management process through prefabrication of basic construction material in construction blocks in a factory environment away from the construction site. The prefabrication of basic material in a factory environment through automated 3D designing tools is entirely based on digital component modeling. In the digital component modeling, we have waste experience due to involvement in great risky and problematic projects.
Our team has a great capability to launch prefabricated construction management and civil engineering project due to the ability to provide multiple alternative designs in problematic situations.
Media Contact
Fortel Services Ltd
Address: 33-35, Wednesfield Road, Willenhall, Wolverhamptom, West Midlands WV131AE
Phone: 01902-603409
Website: https://fortel.co.uk