Giovanna Silvestre is a popular travel blogger and founder of the unique yoga wear brand "Confused Girl in the City". She As an influencer Giovanna has worked with some of the biggest global brands including T-Mobile, Vitamin Water, Coca-Cola, Target, Walmart, Skinny Cow, Skype, Match.com, Bigelow Tea, Crocs, Lindt Chocolate, Audi, Vaseline and many more. After a radical internal awakening six years ago, Giovanna was inspired to start an international yoga wear brand that empowers the modern female warrior to find her true nature. Now, with a full collection of yoga apparel, she has been featured on VH1, Yoga Digest, Yoga Magazine, Silicon Beach Magazine and on the cover of LA Yoga. She is currently writing "Seven Things Every Confused Girl Should Do" from her Bali balcony overlooking the rice fields.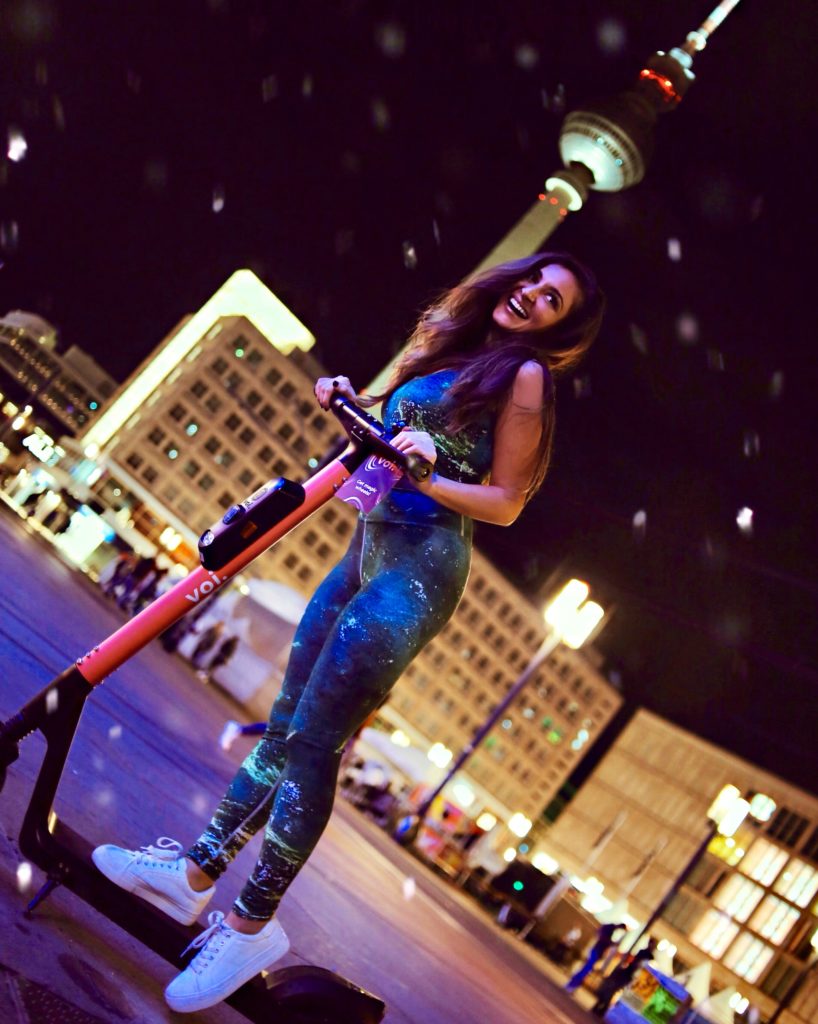 How did you come up with the idea to start an apparel brand based on healing crystals?
I was on a spiritual journey to find my true nature. Along this journey I met a healer who had a profound effect on me. He had a collection of crystals and told me to pick two to take home. I had these crystals in my room and felt so much joy when I walked past them. One day I was meditating and I had a vision of creating a line of women's activewear that was inspired by these crystals. So with no money and an idea, I started the journey. I had no idea how I was going to make it happen but I knew I had to do it. I used my part-time job money to fund my business and step by step I was able to create an international activewear business. Now, six years later, I have sold my designs all over the world, we have been featured on Thrive Global, Yoga Digest, Yoga Magazine, Silicon Beach Magazine and on the cover of LA Yoga. We are in select stores in LA and expanding.
When was a time you came close to giving up?
I almost gave up when I couldn't find a manufacturer to make the clothing for the price I needed. I had very little money and could not afford to buy a thousand pairs of leggings to get a good price. I was almost going to give up right before my meeting with the last manufacturer, who ended up being the perfect partner for me. Persistence, patience and passion will get you where you need to be.
If you could start over, what would you do differently?
Nothing. Everything is as it should be. All mistakes needed to be made for me to learn what I know now.
Outro :
Be sure to follow her on Instagram, YouTube and check out her website http://confusedgirlinthecity.com