Lootie, a brand Mystery box online website, is changing the way people access the streetwear & fashion industry. It's currently growing at a rapid speed, with 1 million + registered customers: many say it's the fastest growing eCommerce website.
Many people don't really know what a mystery box even is. A mystery box is basically an item that you buy, but you don't know exactly what you're going to get. The types of possible products in the box are shown to you prior to the opening, but which one will be at your house after the mailing is a complete mystery — that's where the name 'mystery' comes from! They come in several types — you can get a Hypebeast mystery box, an Apple mystery box, a Gaming mystery box, an Off White Box, a Yeezy box, and way more. These boxes, and more, can be found in Lootie's official box section.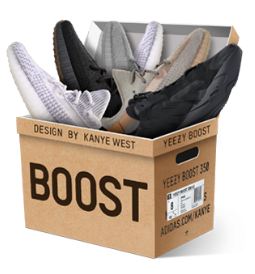 People may be wondering what exactly it is that makes a mystery box different from other shopping alternatives on the market. The current online shopping should be good enough, right? Something we can look for as a major motivating factor for mystery boxes is the opportunity to get a coveted or rare item. A mystery box contains items of various different types, from common to super rare. You may even get a product that is discontinued by the original manufacturer, that's how rare it is! Of course, there's also the added benefit of not having to make the choice yourself. Since the mystery box essentially decides what item you're going to get, you don't have to agonize over the hard decision any longer.
As you know, Lootie is growing at a crazy rate — much faster than other mystery box competitors in the eCommerce industry. Lootie is mixing in a mix of great features and amazing design decisions, which has led to its huge explosion of popularity in the fashion industry. Some of these include: a large selection of official Lootie boxes (Apple, Supreme, Off White, BAPE, Yeezy, and more), a superb affiliate program that rewards you for showing Lootie to your fans or friends, and a very fast shipping program. Lootie has also partnered with StockX to make sure that every fashion product you purchase is 100% authentic & verified, every time.
Of course, for any eCommerce platform to be a viable option for consumers, stuff like this isn't sufficient. There are more pressing matters, like trust, speed, and reliability. In the COVID epoch, online stores are swamped with orders, and many are unable to fulfill the deliveries they need to on time. Luckily, Lootie ensures a timely delivery of all orders, and even has a money-back guarantee for any missing or damaged orders. This is way better than many third-party vendors, who merely ignore consumer issues. Lootie's 24/7-ready customer support is there to help out with any site or shipment-related issues. Another very important factor that most other mystery box sites seem to ignore is fair pricing. In order to fudge with numbers and confuse customers, other sites will often change the price of products, making them seem more or less expensive to slant the truth. On Lootie, all products are priced fairly and correctly! If you do not like the product you get from your mystery box, you can sell it with a click of your mouse and open a new box. You'll get the same item value back in your account, instead of losing money like you often would on similar sites.
Lootie is also growing rapidly thanks to its massive selection of fashion items. There's not a lot of sites that offer this big of a selection of fashion items for various brands, and also have them from truly verified sources like StockX or the brand's original website itself. Lootie has products from several popular streetwear and fashion merch brands, making it the one-stop shop for fashionistas. Not to mention, it's one of the only places where people can get fashion merchandise at a much more affordable rate! Are you interested in a piece of streetwear fashion, like Yeezy box shoes, that your favourite celebrity wears, but you're unable to fork over hundreds of dollars for something that rare? It doesn't matter — because with Lootie, you can access the exact same item from a mystery box for much less. It's a clean solution, because it lets people access the fashion market more easily, whilst also making the entire experience thrilling and fun.
Whether you're a streetwear bling seeker looking to expand your collection, a young adult on a budget looking to score some coveted merch for cheap, or just someone who wants to make shopping fun again — sign up on Lootie, and let your journey begin.