From ancient times, cultureshave had a tradition of composing music in their language. Thousandsof years ago, instruments like drums and flutes began to become more accessible, creatingpleasant sounds.Music today has a massive impact on our lives. It's almost everywhere we go in any region, area, or country. Many say that it causes intense emotion. Music has a joy within its range, influencing mood and actions. Music is a thing that has the power to influence others through its vibes.
Angel "AROCK" Castillo
As the founder and CEO of BPM Supreme, Angel "AROCK" Castillo's work spans a wide range of industries including music, marketing, sales, technology, and design. Born in San Diego, CA, AROCK started learning to DJ at the age of 12. He quickly found himself wrapped up in the culture and lifestyle of music. AROCK has proved himself a great innovator, entrepreneur, and creator. AROCK also has a passion for business. His ultimate goal is to help excel DJs in their careers and make music production accessible for all.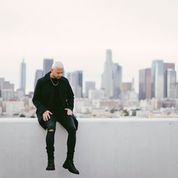 BPM Supreme Evolution:
BPM Supreme is a leading music service for professional. It delivers an extensive selection of new releases, classics, exclusive versions, and genres ranging from hip-hop to rock. The company's mission is to provide essential tools to the DJ community and be the most trusted and available source for DJ-ready content. AROCK is the founder and CEO of BPM Supreme, but also founded BPM Latino digital music service and BPM Create, the online sample library for music production.
BPM Supreme Membership:
BPM supreme provides you unlimited music downloads starting at $19.99 per month. It costs only $9.99 for new members for the first month. If you are a returning customer, it's $29.99 a month for the Premium Membership and only $19.99 a month for the Standard Membership.