In 2020, it feels superfluous even to say the words "female rapper" to mark out women as separate to their male fellows. There are many rappers in the past who have been killing it since the 80s and 90s but waves of skilful women have come since quite a long time, and they have been gone as hard as the guys.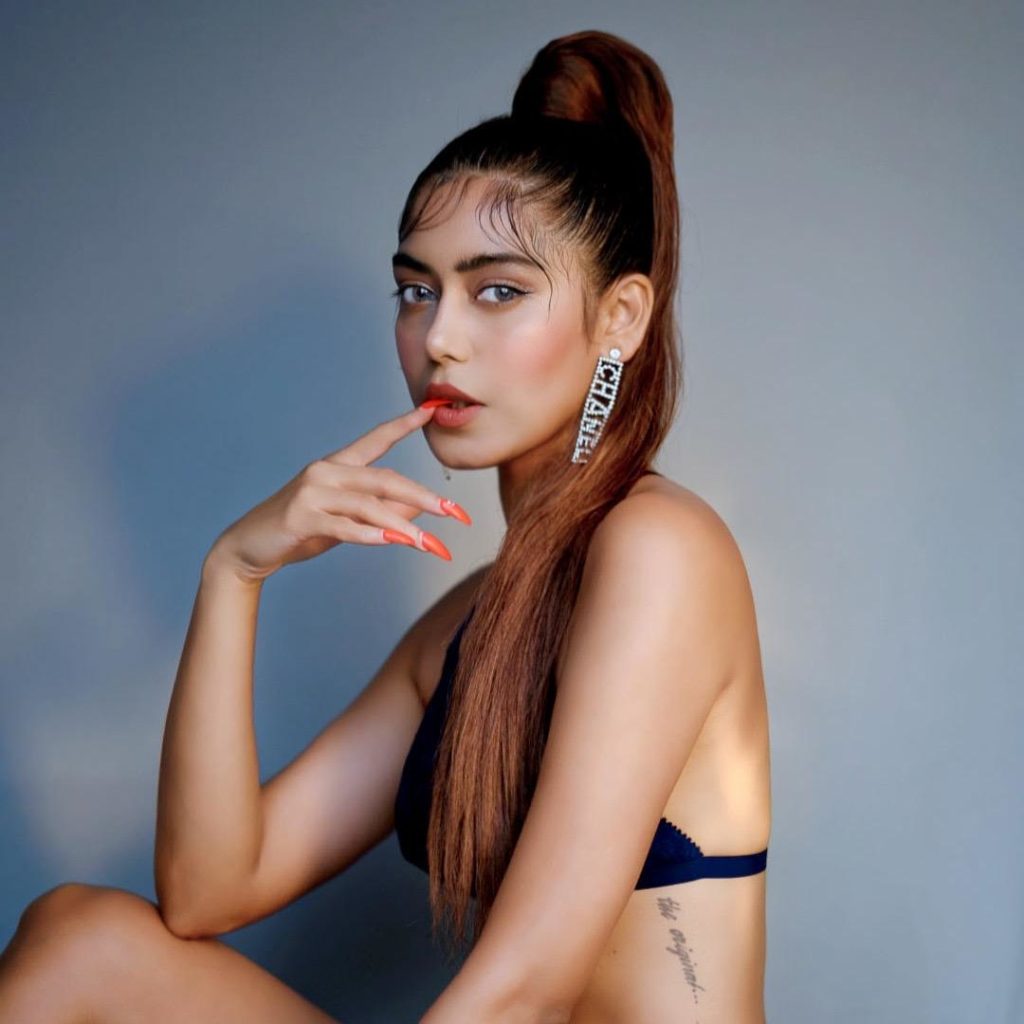 India too is now producing some cool rappers who are competing well against super famous western rappers. In that list-making special space is women rappers of India. Yes, you read it right Girl Rapper Mukkta K making waves in the rapping industry with her stunning looks and cool Rhymings.
Many don't know that Mukkta K is the only internationally recognised Girl rapper from Mumbai. Starting her journey from 2018, she has come a long way in just two years. For her success, we must say with her talent; social media has played a significant role. Due to her solid performances, many more women from India are trying the rapping game.
Hip Hop music is not a piece of Indian music to settle in this fast-growing music and fast rhyming you need exceptional talent and a girl looking to impress the masses needs some real talent else she can fall flat. Mukkta K is a bold and bindaas actress, singer, writer and stunningly beautiful girl who is impressing millions with her hip hop songs.
Mukkta K is young, and she loves hip hop music already given a series of hits in two years. Born in the city of dreams Mumbai Mukkta K is a self-made superstar rapper of India. Some of her songs 24 karat gold, sab bakwaas, Aukaat mein, Limit mai bol, Sach ka samna have been blockbusters.
Mukkata K fan-base is rapidly growing in the US, UAE & ASIA, and you can see her popularity on YouTube channel, which has 16 Million + views with just ten music videos in 2 years. She is the only Rapper to appear in 2 reality shows on national television and only women Rapper from India to cross 200k subscribers on Youtube. She is also the only women Rapper from India who has done an international collaboration with top names.
Mukkta K is making a road for talented young girls. Be bold and bindaas like this superstar girl rapper of India to gain success like her. She is coming up with her latest blockbuster song 'Think about me' in which she will be featured with Eclipse and produced Aaron Devon.