Neo Smart Blinds plans to launch their new product "Go Smart Curtains", a stylish and practical curtain track system with a family of modern smart home technologies including voice command, remote control, and dedicated app on Kickstarter on August 19th, 2020.
Key features:
Extendable track, eliminating the need to measure windows
WiFi/Bluetooth connectivity for app control (iOS/Android) and voice control (Amazon Alexa, Google Assistant and Siri Shortcuts)
Battery-powered and plug-in options
Easy to install and take with you when you move
The curtains are an extendable, easy-to-install curtain track system that fits almost any window. They allow users to command curtains to open or close using their preferred voice control system, and can also connect to a home's Wi-Fi to allow owners to open and close curtains from anywhere using either the Android or iOS apps.
Being a leader in motorized blinds since 2012, Neo Smart Blinds has an excellent record of success in automating blinds affordably and sustainably with their easy-to-use products. Go Smart Curtains is just one of the newest ventures for the company.
The Go Smart Curtains system has been fully tested, and the funds raised through their Kickstarter Campaign will help the design team start large-scale production and finish final testing of the app, as well as add new app features.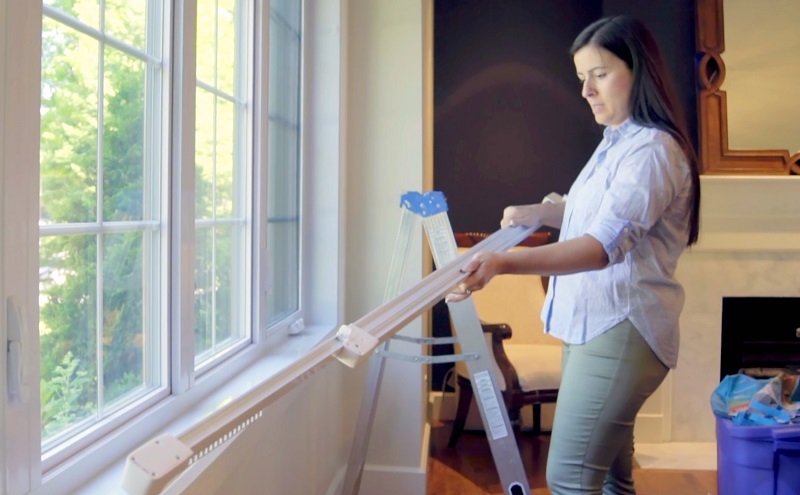 Neo Smart Blinds created this new product to eliminate a significant number of pain points not currently addressed by  the motorized blinds market. They knew that systems like these tend to be quite expensive, difficult to measure for and install, and also wasteful in the event of moving to a new home. They therefore ensured that Go Smart Curtains are affordable, all while providing a patent pending universal-fit extendable motorized curtain track system with IoT connectivity that is adaptable to a wide range of window lengths. They can be installed in the living room, bedroom, or anywhere else. There is no need to worry about the length of the window because the curtains come in 2 different sizes, to fit almost any window.
For those interested in the Go Smart Curtains System, you can register on the website to be notified when the campaign is launched, receive updates about the product and company, and benefit from early discounts.