The Punjabi music industry is on a high due to some terrific singers, performers and producers. It is undoubtedly giving fierce competition even to B-Town. If you check the overall fan following of singers and musicians, you will see Punjabi music is right at the top at every place.
Rising demand for Punjabi music has given the opportunity to many thriving young talents. Recently we are hearing about one more spark which is continuously shining in the Punjabi music industry from 2017 named Gurdeep Singh Malhotra/ A shant founder ashantmusic.
Gurdeep Singh Malhotra/ A shant came into limelight when he gave his first hit song in 2017 called Mastang which was under T-series Label. After that, he has given many remixes of Bollywood, which all are appreciated worldwide. A shant is quality vocal artist/singer, music composer, producer and runs best music label name Ashantmusic from past few years.
Ashant believes in giving quality music which can attract all age crowds. His songs are getting a place in top charts from the last two years. We can call this as a good start because he is competing against some real giants of the Punjabi music industry like Honey Singh, Guru and many more young artists who are doing a terrific job at national and international level.
A shant's musical and performances style is original, and it is appreciated even by all the critics. A shant aim is to take Punjabi music to the next level like other top stars are trying from past few years. He firmly believes that Punjabi music has that capacity to become the best music like Hip Hop and different best genres around.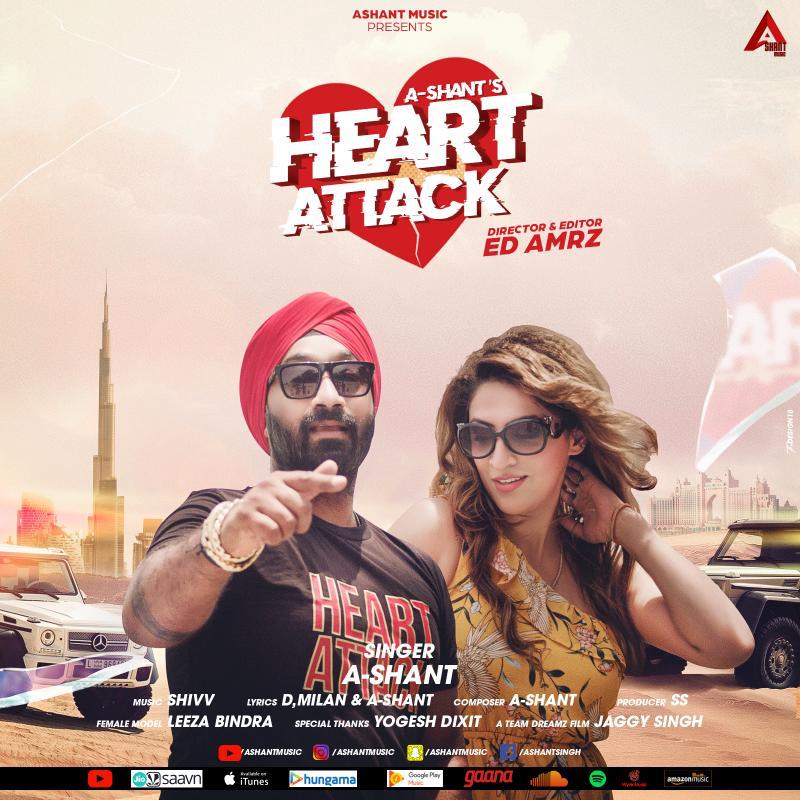 A shant is coming with next project name "Heartattack" which is under the label of ashantmusic. In his upcoming project after Heartattack, he is collaborating with famous music director Avvysra and Bigdhillon.
Great to see Indian music growing worldwide due to Punjabi singers, performers and producers. They are giving perfect harmony to everyone with amazing visuals too. Here's wishing A Shant all the best for his next project "Heartattack" we want to see that he gets more reach with his music as we believe he deserves the most.