If you've ever found yourself awake (or sleepless) in bed at 4:58 am, scrolling through Aurora's pictures, well, then you are familiar with what charisma is.
It's a complex personality trait to define with words, an aura, one that invites you to gravitate toward the most charismatic people in the room.
Aurora Rosselli was born in Italy, in the beautiful Sicily. She studied and graduated in the Art field at the Accademia di Belle Arti in Catania, where she understood that art would be a vital part of her whole life.
A city girl who loves the late-night club scene, a reluctant fashion icon which says she doesn't fuss over her clothes but looks stunning in just about anything,
Aurora has kept her thoughts to herself and a circle of trusted friends during her lifetime.
She consistently exhibits a sense of humor and confidence in her public appearances, always exuding a sense of graciousness, and openness, and connectedness, continually demonstrating warmth and poise under pressure,
"She is the best-prepared princess for the future that there has been," her childhood friend says. "She has had a chance to get to understand what is going on inside and outside the European royal scene."
Despise her Royal heritage and her famed family background, Aurora made a name for herself in the entertainment business and art world. She became a contributor for Vogue Italia and Cosmopolitan, an Instagram Star, but, above all, she became a TV Reality Celeb when took part in one of the most followed and beloved TV Show 'Keeping Up With the Kardashians", establishing a strong bond with Kim Kardashian. She was also an habitual guest star in The Girl Next Door, and other shows like Savage X Fenty, Hyperdrive, The Hills, MTV Movie & TV Awards, MTV Music Awards, American Music Awards, The Oscars, So Cosmo, Life of Kylie, Mariah's World, and much more. Her presence in the most prestigious awards ceremonies in the entertainment business is always one of the most celebrated in the Hollywood scene.
In a turn of event, Aurora is set to return to Italy in October, opening up her photography exhibit "Acherontia" at the Med Photo Fest, based on a series of self-portraits named after the death hawk moths, and will receive the prestigious Mediterraneum Collection 2021 Award, awarded each year to one of the many authors who have donated some of their works to the Mediterraneum Collection photography archive (to date over three hundred authors) aimed at creating a museum space dedicated to excellent photography authors in the Sicilian territory.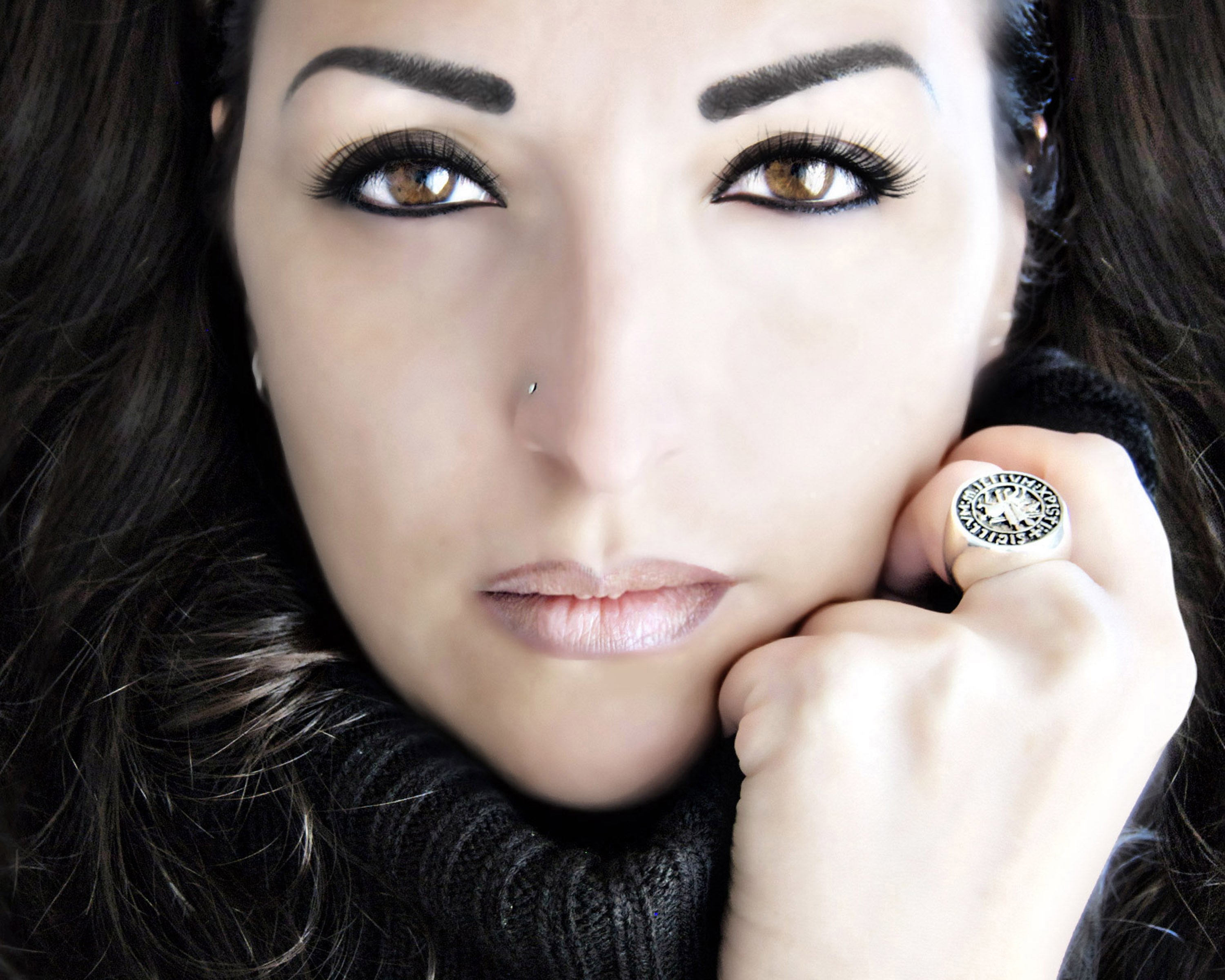 We can't wait to admire the new creations that Aurora will prepare for the Med Photo Fest. In the meantime, we admire the multifaceted artistic talent of this woman who was able to leave her comfort zone by letting herself be transported towards a unique and magical journey.
But we cannot help to wonder… is Aurora going back home to Sicily by herself or with a special someone?
The Italian royal and celebrity, who has been linked before to men of the caliber of Hugh Hefner, Raz Degan, Stefano Gabbana, Sean Diddy Combs, 50 Cents, and King of the Cage Big D Daryl Jones, has been recently spotted by fans getting cozy with Hip Hop Artist and Bigo Host TKO Capone.
Aurora's been regularly out on the Hollywood's scene, jet-setting the globe, but guards her privacy fiercely, and her actual relationship status isn't known.
We asked Aurora about her friendship with Capone, but she's not either confirming or denying as per usual, keeping the mystery that surrounds her solid and alive.
"They're enjoying each other's company right now, and they're having a great time together. They're on the same frequency, and it's a very unique relationship," one insider spilled.
Not long ago Capone visited LA, sparking more dating rumors, but the duo reportedly did not hang out in any of the venues the host was spotted. They are also not following each other on social media nor on Bigo, which raises even more questions on the actual status of their relationship.
We reached out to a rep from BigoTV, but he did not comment on the allegations, and Aurora's chief of staff did not get back to us.
When asked about her personal life, Aurora simply responded to us and said, "No comment."