The EduCav Group provides students with an opportunity for professional experience and personal development in a multicultural environment by working at companies and institutions around the world.
These foreign practices allow applying theoretical knowledge gained during the studies in the international market, gaining a wealth of experience that will differentiate later in the job market. The student gets the opportunity to perfect a foreign language, pick up tricks for working abroad and experience an independent life in a different environment and culture.
In this way, in addition to having the opportunity to get to know another culture and connect with people in their profession, the student will also develop an entrepreneurial spirit. They will learn what it takes in addition to a great idea and great motivation to make a business venture successful.
Why is education important to us? Business education is important to us because every acquisition of new knowledge and skills of employees contributes to business success. In an increasingly competitive and demanding environment where goals are set more and less time is reached, each additional skill helps us gain that small advantage to be (at least slightly) better than our competition. Continuous learning helps to achieve employee safety in their capabilities, which enables them to achieve their goals faster, more efficiently and with less stress.
The EduCav education system is well organized and diverse, in which foreign students have a wide range of professional and personal development opportunities. Over the years, our system has been reformed, all to improve the studies. The number of educational programs increased and specialist training was raised to a higher level.
Why is education important? (And especially abroad)
In addition to learning about culture, languages and gaining a new perspective on life, there are numerous reasons why education is important at all. Knowledge is the cornerstone of a thriving economy and as such it gives a picture of a nation's ability to survive in the world market. Getting the new knowledge you need is also an easy way to improve your lifestyle.
Of course, the process of enrolling in a college abroad is not always easy. Those interested must usually have a certificate attesting the knowledge of the language (English or the language of the country where they want to study), a student visa, a way to fund studies (if they do not qualify for a scholarship), recognized studies to date and the like. However, the EduCav Group provides maximum support in this process.
What all students have in common is that they become independent, perfect a foreign language, make friends from all over the world, and progress much more quickly in their careers than students who have no international experience.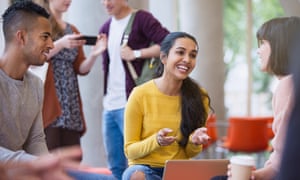 Basic study abroad programs generally last for three years, but there are also four-year programs. Master studies last one or two years and the duration of the program is not related to the duration of your undergraduate studies.
Affiliate universities are state and private universities that we have selected based on their rankings, prestige, quality of study and affordable prices for people in our region.
Do you know that three-quarters of parents around the world, or 74 percent, would like to send their children to study abroad to have a better quality education, a survey has shown. However, this is not always an easy task. That's why we're here. Our Mission – We want to provide you with relevant information on the study and scholarship opportunities.
We at EduCav Group believe that it can be of benefit to young people to complete or complete their studies abroad and gain valuable international experience. Of course, we would like them to return to their country afterward and use that knowledge for professional advancement here. However, it is up to everyone to choose their path. Gaining knowledge and striving for it is always the right choice that a student can make whether they choose to study abroad or not.
To know more about Educav, please click the link below,