For many people, they might be satisfied with their career at the age of 35. Fariba Rahimi is not your typical person. A model and entrepreneur, Rahimi had put in a massive amount of effort in order to become recognized in the modelling industry and the business world.
Born in Iran, Tehran, Rahimi is definitely one that prioritizes what she wants and works towards her goals diligently. Both her parents worked for the Shah of Iran, and she have one sister and two brothers. At the age of 18, she moved to Norway to kickstart her modeling career.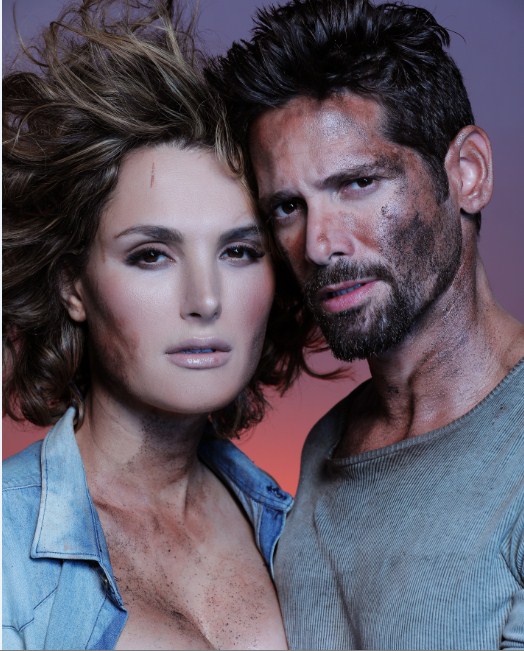 In Norway, she started her modeling career in an agency for 2 years. Following that, she went on to start her own businesses – 2 in fact! Her determination led her to become a successful businesswoman in the Real Estate and construction maintenance industry. With 3 businesses on hand, it is impressive that Rahimi is able to handle all of that and still continue to go strong in all 3 aspects.
At the age of 38, Rahimi was persuaded to re-enter the modeling industry by a renowned makeup artist. The makeup artist had previously helped with the makeup of Tim and Hillary Clinton! Being inspired to join the industry again, it had brought her modeling career to greater heights. She make a advertising video for collection 18 and send it to Versace. Several international magazines and newspapers have also published her pictures, and this proves that she has been successful in her modeling career.
Re-entering the modeling industry is the right choice for Rahimi. She felt that her life became more colourful and enriching after doing so. What motivated her to achieve her goals is her dream. Her desire to be well-known in the modeling industry has indeed brought her far in the career. In addition, she also aspires to start a business in the hotel industry soon. From her past start-ups, we can say for sure that this business will also be successful too.
Filming commercials for Versace is one of the many projects that she has on hand. Earlier this year, Rahimi and Harlys Becerra, an actor for the Netflix series – Locked Up, came together for a photoshoot. With many projects ongoing, it is her sheer willpower and passion that is pushing her forward to achieve her dreams.
After being inspired and motivated by many, Rahimi hopes to be an inspiration to the young models and entrepreneurs too. Her dedication to modeling and interest in starting business is indeed something that we should learn from. Not only that, her thirst for success is also something to takeaway from her too. Without her strong determination and passion for modelling or business, it would be impossible for her to come this far. With her career on the rise, it is expected that we will get to see her more often, be it on the fashion or business magazine.