Scientist Adeyemi Oduwole has arrived, with new research findings that solve the century-long mystery behind the Ancestry of Charleston's African Americans.
A new revelation has recently disclosed the long-delayed strange contradiction regarding the history of the individuals buried at the site in the historic Charleston district.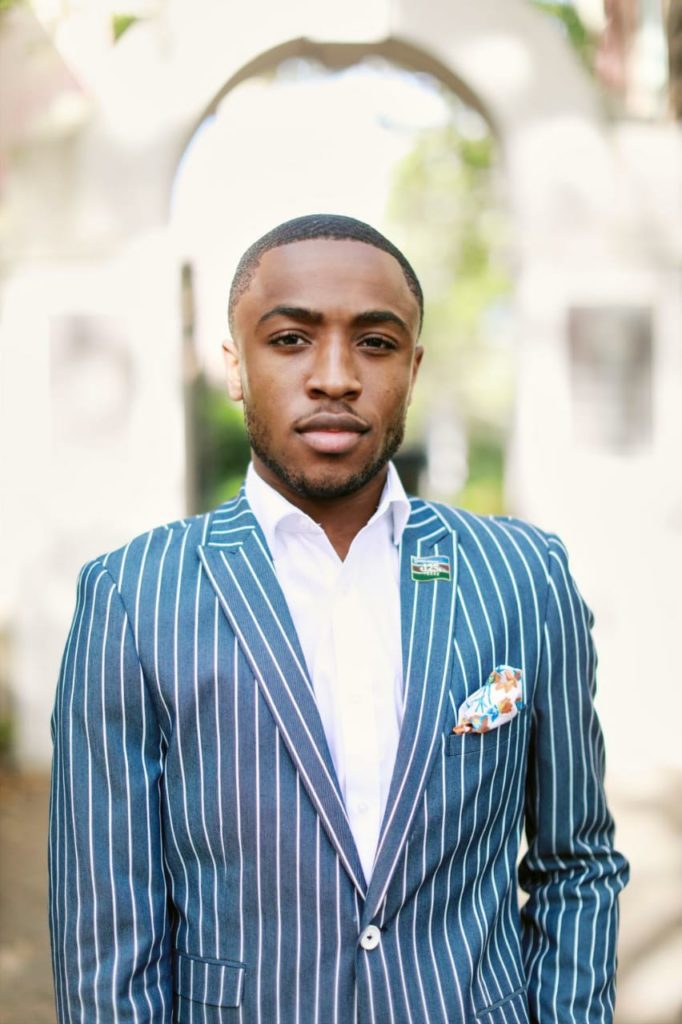 Scientist Adeyemi Oduwole's recent DNA research and exploration has amazed the folks and now is the matter of the moment. His tremendous hard work and determination towards this operation have made him stand in the scientific world on another layer.
A young dexterous personality born and raised in New York City, Oduwole, is the son of Nigerian migrants and carries the West American nation's roots, a critical factor in why this DNA study brought interest to him.
The National Geographic community funds his first biggest turning lead operation in collaboration with the Gullah Society on the "Anson Street Burials Project," which has been garnering increased appreciation in the United States and worldwide.
As part of this research, Oduwole assesses the genomic diversity and genetic ancestry of Charlestonians of African descent to conduct ancient DNA analyses that will augment to archaeological research already completed to help learn more about the individuals buried at the site in the historic Charleston district.
From maneuvering as a Researcher, Contributor, and Explorer for National Geographic Society to completing research projects with NASA during the 2017 Solar Eclipse, Oduwole is among the among identities whose work makes him differentiate from the others of his age.
If we talk about his other interests, he is extremely fascinated by the acting and modeling world, which led him to explore this realm, he rose to awareness as a model in Charleston Fashion Week, which eventually opened him up to multiple opportunities to lead on. Regardless of his other endeavors, his love for science remains his priority.
Due to his knowledge and relationships created throughout the scientific world, many of the proceeds he has made through projects have reinvested into further research in various fields, which has led to multiple blooming partnerships and allowed increased growth for his platform.
Oduwole had recently achieved instant fame from his latest celebrated case when he got nominated for the" FORBES list- 30 under 30, where the young, creative, and bold minds on this year's list are proof that the future will be new, exciting, and profoundly different. These entrepreneurs are teaching viruses to fight cancer, developing technology to help astronauts breathe on Mars, and creating strings of hit songs that fuel our daily playlists, and that's just a few. Harnessing expert community, robust reporting, vigorous vetting, and the world's top investors and entrepreneurs' wisdom, they evaluated more than 15,000 nominees. The final product: 600 revolutionaries in 20 industries changing the course— and the face— of business, technology, science, and society.
Currently, Oduwole is attending the Icahn School of Medicine at Mount Sinai Graduate School of Biomedical Sciences at Mount Sinai in New York, with career goals of research in genetics and as a medical doctor.
But Oduwole's research has not stopped inside the lab. Oduwole has shared his findings and spreads novel research knowledge through various speaking engagements such as TEDx talks and media outlets like Yahoo Finance, National Geographic Magazine, ABC News, and Charleston's Post and Courrier. His sheer brilliancy towards his work and ethics define a rare breed, and with that said, his discovery should have global recognition.
A character filled with such masteries needs to be appreciated to make this earth a better place to live and survive. Oduwole said he uses his established platform to give knowledge for all society members, focusing his work as a researcher towards individuals living in underserved and underprivileged communities.
"Through [this focus], I am honored to inspire and influence the next generation of students interested in pursuing careers in research, medicine, science, technology, engineering, and math," Oduwole said.
You can keep up with Oduwole and his future endeavors at
http://www.instagram.com/adeyablo.